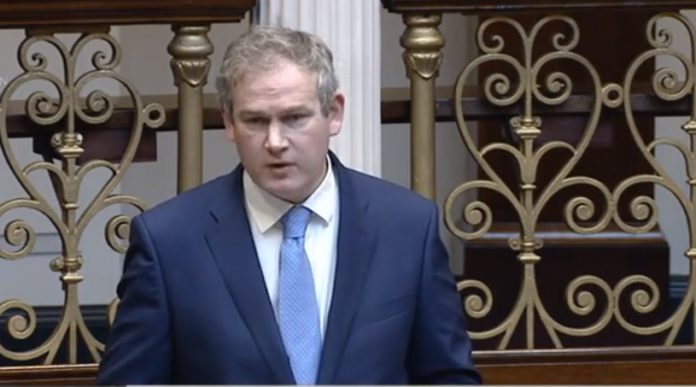 A local Senator has said he is deeply concerned after 'Friends of the Irish Environment' decided to seek a judicial review of the decision to grant planning permission for the Galway City Ring Road.
Senator Seán Kyne said that the group is certainly not friends of the people of Galway city who are stuck in traffic on a daily basis.
"They are not friends of the people who have to suffer delays in getting to hospital appointments, work, college and school," he said.
"They are, ironically, not friends of the plan to improve public transport in Galway which needs extra capacity on the roads and river crossings across the city which the GCRR would give.
"And finally, they are not friends of the people of Connemara who find it more and more difficult to get to and from destinations beyond Galway City."
Senator Kyne said that the decision to appeal this permission will put the future of the City in 'extended limbo' while we wait for a decision.
"While I accept the group's right to appeal, it goes against the wishes of the vast majority of the city and county who recognise that if we are to grow and develop the regional capital for the West, the GCRR is a fundamental building block in that plan, and, in the Galway Transport Strategy, drawn up by both Galway Local Authorities and the National Transport Authority," added the Fine Gael Senator.