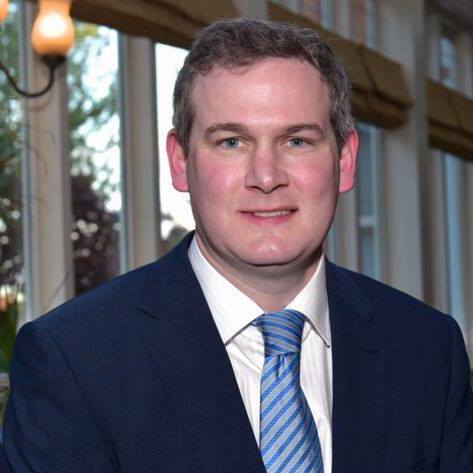 Outgoing Minister of State and former Galway TD Seán Kyne has retained his seat in the Seanad, becoming the first senator elected today.
Minister Kyne was elected to the Seanad Cultural and Educational panel on the 14th count today with a total of 192 votes.
The Fine Gael senator received enough transfers from from Independent councillor Joe Conway to put him over the quota of 188 votes.
The outgoing Minister was appointed to the Seanad by the Taoiseach after losing his Dáil seat in Galway West in the Fenruary election.
Kyne's nomination in the last few weeks of the previous Seanad came in place of Frankie Feighan, who was the previous nominee before being elected to the Dáil.
Counting for this five seat panel, the first to be chosen, was called to halt on Monday night and resumed this morning.
The electorate for the vocational panels consists of just 1,169 votes, which is made up of 160 TDs, the 60 outgoing senators, and 949 local authority councillors.
For the purpose of counting the votes, each of these is multiplied by 1,000 to avoid issues in later counts.
Following on from the remainder of the cultural and education panel will be counting for the 11 seat agricultural panel, and the Trinity and NUI panels.
It is a great honour to be the first person elected to the 26th Seanad. Thanks to the @OireachtasNews officials for their work on the count in difficult and unusual circumstances. My commiserations to the unsuccessful candidates, especially (1/2) pic.twitter.com/nUW8RroOCy

— Seán Kyne (@SeanKyneTD) March 31, 2020