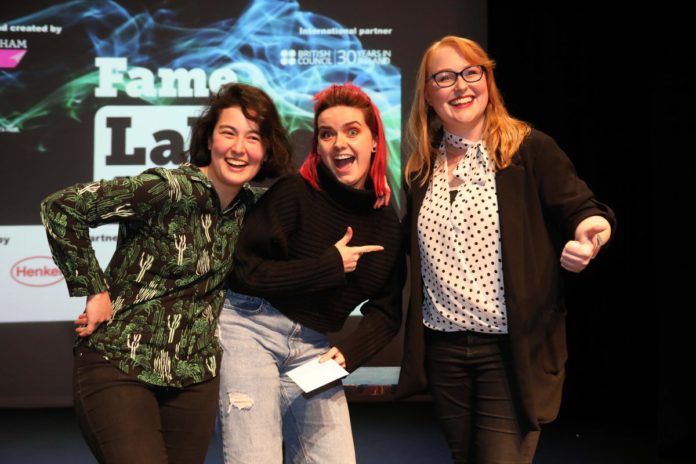 Scientists and science enthusiasts across Galway are being invited to enter FameLab, the world's largest science communication competition.
For the ninth year running, one of four regional FameLab Ireland heats will take place virtually in Galway on Thursday, 10 June.
The FameLab competition, an initiative of the Cheltenham Science Festival, recognises this and challenges up and coming scientists, engineers and mathematicians to explain a complex idea in a simple and engaging way.
By entering FameLab, participants will begin a journey with like-minded people, build their networks and expand skillsets essential for developing their career.
The Galway event is being managed by NUI Galway and the British Council, and forms part of the annual FameLab Ireland competition.
The Galway competition is open to a range of people who apply, work on, teach or study science.
Armed only with their wits and a few props, previous finalists in the FameLab Galway heat have delivered short three-minute pieces on pertinent science concepts.
Winning contestants from FameLab Galway will attend a communication masterclass and participate in the FameLab Ireland final in September – and the winner will represent Ireland at the online FameLab international finals.
To enter the FameLab Galway heat, please complete the online registration form https://www.britishcouncil.ie/famelab/enter-competition/apply by Tuesday, 1 June.