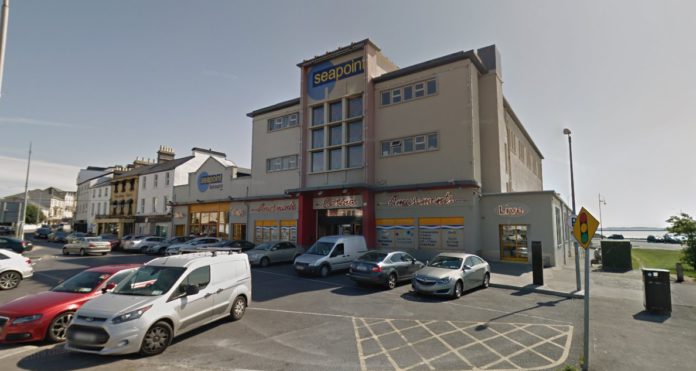 Plans have been submitted to Galway City Council for a large residential and leisure construction project right on the Salthill Prom.
Oldside Enterprises is seeking planning permission from the city council for plans to build a leisure centre, shops, café, and apartments at the end of Salthill Road Upper around the Seapoint casino.
The plans will involve completely demolishing two buildings on the Upper Salthill Road, one two-storey and one three-storey, between the original Seapoint building and The Office pub and holiday hotel.
In their place the developer plans to construct a three storey building, with a leisure centre at the ground and first floors, and seven apartments on the second floor.
To the south and east of the main Seapoint building, a single storey annex facing onto the Salthill Promenade will also be demolished.
There Oldside plans to build a four storey structure, with retail units on the ground flood, a café upstairs, and a five-bedroom duplex unit above that.
No additional car parking is planned for the site, as the residential plans will only be two apartments more than what is currently there.
"This will provide a very positive urban design intervention to animate and address the seafront and this pivotal urban edge and the end of the main street in Salthill," the planning statement reads.
"The proposed use will provide for a new streetscape, urban vibrancy and will maximise the panoramic coastal views which are available at this location."
The new building on the Upper Salthill Road will be a "contemporary flat roof building, which has regard to the existing parapet height of the existing Seapoint building as well as the neighbouring ridge heights of the adjoining buildings to the north."
This development, with an expanded leisure centre with new shops and a café will "complement the role of Salthill as a recreation and coastal amenity area" it claims, with particular improvements to streetscape facing the Prom area.
Galway City Council is due to make a decision on this planning application by October 19 of this year.