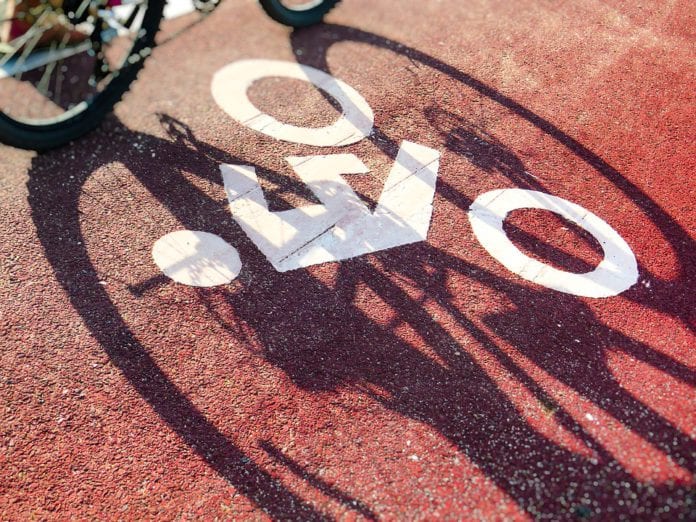 Galway City Councillors have voted 13 to 4 to revoke plans for a trial Salthill cycleway this summer.
Only Mayor Colette Connolly, Cllr Owen Hanley, Cllr Martina O'Connor and Cllr Niall Murphy opposed a motion to revoke the plans, meaning the temporary 3km cycleway will not go ahead this year.
Mayor of Galway Colette Connolly said that it was 'very disappointing' after all the effort put in by so many, and that it is now time to move onto a permanent cycling solution for Salthill and other areas.
Cllr Owen Hanley argued for a compromise trial, with improved design and increased engagement with residents, those with disabilities, the emergency services and businesses.
He said that in a climate and transport crisis, we need both change and action and that he believes councillors made the wrong decision.
Cllr Alan Cheevers said that he was unable to support the options available, as they would have a huge impact on people's lives.
An Garda Síochána, the Fire Brigade and the HSE's Emergency Management Unit supported neither of the two options for a temporary cycle lane, saying that a one way traffic system would negatively impact response times.
Cllr Mike Cubbard said that he changed his opinion based on the information provided by the emergency services, as the temporary cycleway as designed 'cannot work in their views'.
On Sunday, hundreds of people took part in the 'Big Red Community Cycle' to support the proposed temporary Salthill Cycleway.
Members of a number of cycling groups in the city and beyond joined a number of politicians, wearing red, to 'show the love' for better road safety in Galway.
Speaking ahead of the cycle, Martina Callanan, deputy chair of Galway Cycling Campaign, said that families 'know Galway's coast road is treacherous'.
"They do not feel safe, so they do not cycle. The Salthill Cycleway is not for the minority that do cycle that road, the Salthill Cycleway is for those thousands that don't," she said.
"Feeling safe comes from protection, so at Community Cycles, you do see families cycling along the Prom because there is safety in numbers, plus the relief of a Garda escort. This Sunday's event is set to be the biggest community cycling event in the city."