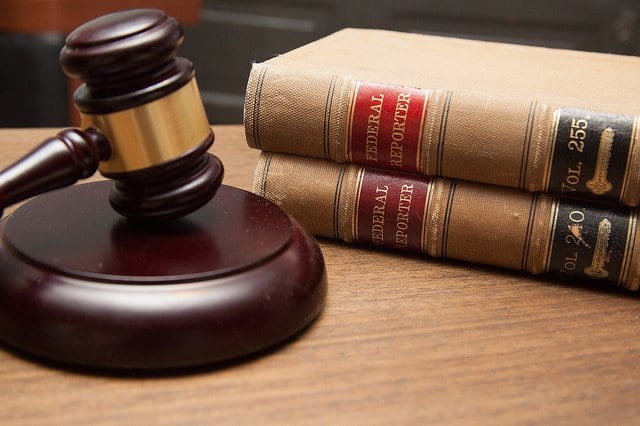 A serious road traffic accident near Carraroe left a pedestrian with serious injuries to his spine, leg, and foot.
Liam O'Maille (27) from Maumeem, Lettermore was sentenced to two years imprisonment, with 15 months suspended, at the Circuit court for hitting Raymond Byrne with his car on July 11, 2016 outside Carraroe.
O'Maille had previously pleaded guilty to dangerous driving causing serious injury before the Circuit Court on May 8 of this year and was in for sentencing today.
The court heard that in the early hours of Sunday morning Raymond Byrne (31) was walking home from a night out with his housemate, headed in the direction of Carraroe village.
Just as they were passing the entrance to Aras Mac Dara nursing station O'Maille, who was coming from the same club, struck him from behind in his car at around 3am.
Other pedestrians, who had been walking roughly 100m behind Byrne and his housemate, ran up to check on him.
O'Maille stopped just down the road outside Carraroe Ambulance Station where he got out of the car with several friends and came to ask if Byrne was alright.
Luckily two paramedics and a nurse who were inside came out immediately and started treating Byrne.
They asked O'Maille to move his car as it was blocking the ambulance bay. He drove it a short distance down the road towards Carraroe and stopped.
Byrne was brought to UHG by ambulance where he began receiving treatment at 4am.
Investigating the traffic accident
Garda Maria Doherty told the court that gardaí from Salthill attended the scene of the accident because there were no local officers on duty that night.
It took them a while to arrive as they had to stop at another traffic accident at Inverin on the way.
She said that when they arrived on the scene O'Maille, had left the scene.
But it was accepted by Garda Doherty that O'Maille had only moved at first because the paramedics asked him to, and stayed nearby asking pedestrians about Byrne's condition for some time after.
Gardaí didn't arrive on the scene until nearly 4:30am, the defence argued.
Judge Brian O'Callaghan acknowledged that O'Maille did return to the "stricken" victim and asked people how he was after moving his car, but he "thereafter failed to remain at the scene."
At the scene garda Doherty interviewed several witnesses who had been walking behind Byrne who said that a car passed them going at a "normal speed" just before the accident.
The witness statements showed there was no evidence of speeding or erratic driving that night, the defence argued.
The morning after the accident O'Maille, who lives with his mother at Maumeen in Lettermore, got in contact with Garda Doherty when they heard the garda appeal for information about the accident.
He was interviewed at Mill street station and said at the time that he didn't want to speak to a lawyer beforehand.
O'Maille told Garda Doherty that he had been out most of that day with his friends watching sports at two pubs before going to the club later that night.
He admitted to drinking six cans of Bulmers during the day, and one vodka at the club that night, but because he didn't stay at the scene that night an alcohol test couldn't be performed.
Prior to this O'Maille had no criminal record of any kind, and had never come to any garda attention.
CCTV footage from the nursing home and ambulance centre clearly showed the entrance Byrne walked past and had a perfect view of the traffic accident.
The footage showed O'Maille mounting the path and hitting Byrne in the back.
Garda Doherty said that O'Maille was fully co-operative with the investigation and didn't want a solicitor, even after being shown the cctv footage.
She interviewed O'Maille a second time after reviewing the footage and he took full responsibility.
"Life changing" injuries
Garda Doherty told the court that as a result of the accident Byrne suffered fractures to his foot and leg, as well as cervical spinal fractures.
He had to have spinal fusion surgery where his C5 vertebrae was removed entirely.
Byrne, a Wicklow native who was staying in Connemara as part of his teacher training course, took the stand to say how his injuries have affected his life.
That night he was walking home with his housemate. The next thing he said he remembered was opening his eyes lying on the ground, and slipping in and out of consciousness in the ambulance.
He spent the next 16 hours strapped to a spinal board
For six weeks after being let out of hospital Byrne was forced to live with his sister as he needed a wheelchair and zimmer frame to get around, and his house in Connemara wasn't wheelchair accessible.
"The though of spending the rest of my days in a wheelchair," had a massive impact on his emotional state while recovering, Byrne admitted.
He was also unable to work for three months after being let out of hospital which caused him financial difficulties.
Two years after the accident, Byrne said, he still has difficulty with mobility and has been to therapy to help him come to terms with what happened.
Judge Brian O'Callaghan acknowledged that Byrne had suffered "horrific, and to extent, life changing injuries."
O'Maille apologised to Byrne from the stand, saying: "This should not have happened to you and you did not deserve it."
He said that he was deeply ashamed of his actions, for the difficulties he put Byrne and his family through over the last two years, and for letting down his family.
The defence presented several people who spoke to O'Maille's character including his boss from the factory he works at, who said he was a hard working young man, and a manager at the local GAA club who said O'Maille was a popular coach with the kids.
O'Maille's mother also took the stand and said that her son was crying when he told her what had happened the following morning.
She said he wasn't someone who went out drinking very often, and had become very depressed in the time since the traffic accident.
Sentencing
Before delivering his sentence Judge O'Callaghan praised the actions of the three healthcare workers who were on the scene that night for their response.
Judge O'Callaghan said O'Maille's culpability was not from "a brief momentary lapse of attention," but came from his decision to drink and drive.
"A car is a weapon which becomes, quite literally, a loose cannon when under the control of someone who drank," the judge said.
However, he acknowledged that O'Maille had co-operated fully with gardaí during the investigation and was deeply ashamed and remorseful for his actions.
O'Maille was given a two year sentence, with the last 15 months to be suspended, and disqualified from driving for five years.