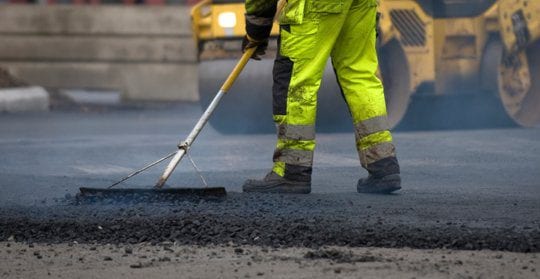 Road overlay resurfacing works on the L4308 between Moorefield and Killimor will cause traffic delays in Galway county this week.
Works will be taking place this week on Wednesday & Thursday September 19-20 from 7:30am to 7pm each day.
While the works are taking place, the section of road being worked on will be closed to traffic.
Motorists are advised to expect traffic delays during these times and to give themselves additional time for journeys.
Dublin based contractors Lagan Asphalt ltd are performing the resurfacing works near Killimor on behalf of Galway county council.