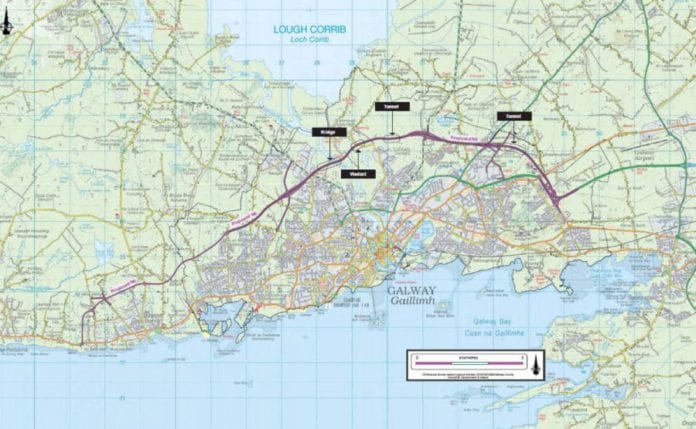 The oral hearing for the proposed Galway City Ring Road has been postponed until further notice due to the coronavirus pandemic An Bord Pleanála has said.
The oral hearing for the ring road got underway on February 8 at the Galway Bay Hotel, but was interrupted by the outbreak of the Covid-19 crisis.
"Due to the continuing restrictions resulting from Covid-19, the oral hearing is postponed until further notice," An Bord Pleanála said in a recent update announcing the indefinite postponement.
The hearing had previously been postponed on March 12, when the planning authority said that it intended to resume on March 31, and continue until April 9.
But restrictions have been tighten in the interim, with the Taoiseach announcing a nationwide lockdown until April 12 last week.
Further updates about the status of the oral hearing will be posted on An Bord Pleanála's website.