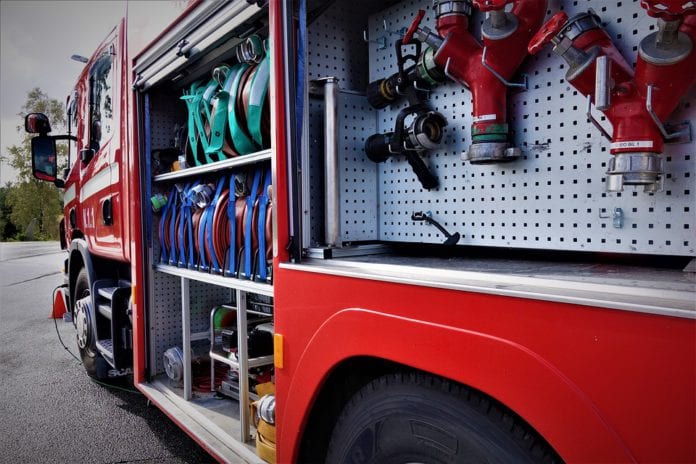 Retained Fire Fighters in SIPTU have voted for industrial action, up to strike action in response to a retention and recruitment crisis.
SIPTU represents some 2,000 members of the retained fire service across 200 fire stations in Ireland.
The union says that many of their members are unable to take leave entitlements because of staff shortages, and have also seen their incomes shrink due to reductions in call-outs and other restrictions imposed by the fire service.
Retained Fire Fighters are not stationed at a fire station full-time, but are on call to respond to emergencies 24/7, under any conditions.
SIPTU sector organiser Brendan O'Brien said that the current personnel situation has exposed their members, and the wider public, to greater levels of risk.
"Our members have voted in local authority areas across the country by, on average, more than 90% to take strike action due to the failure by management to meaningfully address an ongoing recruitment and retention crisis."
"Almost 2000 Retained Fire Service members are organised in SIPTU across 200 fire stations nationally."
"They are required to provide 24/7 emergency response and restrict their movement, at all times while on call, to within typically five minutes travel time of their fire station."
He added that the precarious nature of their income means that many are now unable to achieve things such as getting approval for a mortgage.
"The Retained Fire Service is now at a critical stage with many firefighters seeking to leave the service and Local Authorities are struggling to recruit and retain new staff."
Minister for Housing Local Government and Heritage, Darragh O'Brien recently published a review of the future of the Retained Fire Service, which includes multiple recommendations.
SIPTU has said that it will meet with officials from local authorities and the government on January 27 to discuss these.
SIPTU Public Administration and Community Division Organiser, Adrian Kane said that measures to address this crisis must include entitlements on structure pay and leave.
If these are not addressed, he added, the union will notify local authorities of impending industrial action.