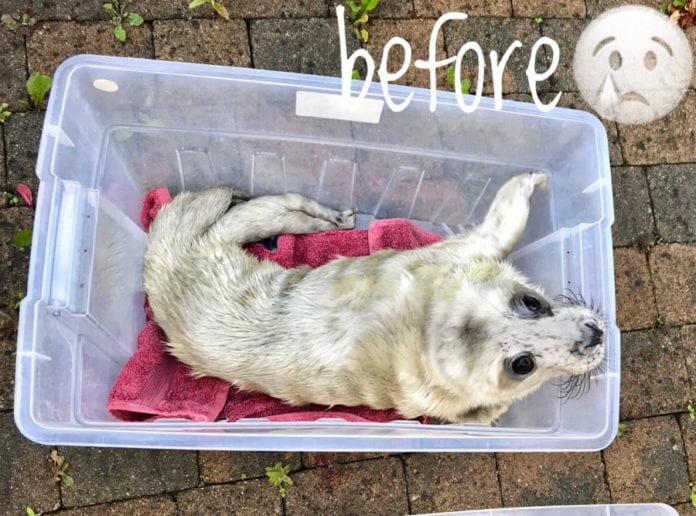 Two rescued seals are being released back into the wild in Salthill this Saturday after being nursed back to health by Seal Rescue Ireland.
Panini and Spud will be released at Ladies Beach in Salthill at 2pm on Saturday, and everyone is free to come and see these handsome creatures off.
Panini was rescued by NUI Galway students Christine Loughlin and Kellie Heney in August in terrible condition and was nursed back to her sleek and healthy best.
The release event will take place after volunteer training on that morning.
Say goodbye to this good girl and take the opportunity to ask and learn something about seals and Seal Rescue Ireland.
Seal Rescue Ireland is a registered charity that helps injured or sick seal pups along Ireland's coastline and nurses them back to health before releasing them back into the wild.
Seal pups often find themselves separated from their nursing mothers by storms, rough seas, or boat traffic and can become injured or orphaned.
If people see a seal pup in distress on the coast they can call the Emergency Rescue number at 087 195 5393.
People shouldn't approach the seals themselves as they may lash out, and certainly don't try to put them back in the water as they've likely come onto the land for a reason.
You can also help out by volunteering with the organisation, making a donation, or adopting a seal to help provide food and what medical care they need.
Once rescued from the coast, injured seals are brought to the rescue centre in Wexford where they begin the rehabilitation process.
They will progress from being tube fed onto a fish diet, which they tend to take to pretty quickly, and make their way through three stages of pools to get them comfortable in the water.
Finally at the end of the process seals are brought back to the coast as close to where they were originally found as possible and set back into the wild.