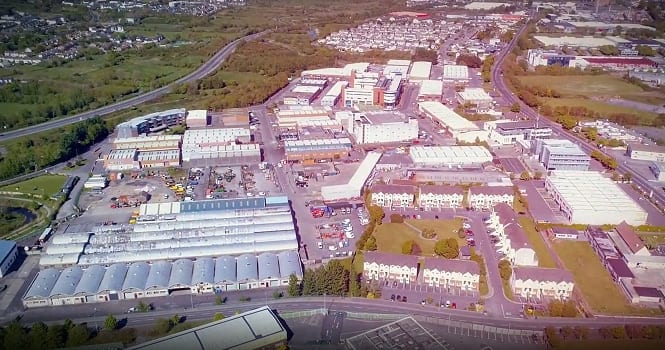 Galway City Council is seeking public feedback on initial proposals for a massive housing development on Sandy Road.
The Land Development Agency and Galway City Council are in the planning stages of developing 21 acres of land on Sandy Road, which aims to deliver up to 1,000 homes.
When completed it will be the largest single urban regeneration project to take place in the city.
The Royal Institute of Architects of Ireland was commissioned by the LDA to undertake a Design Review for the site and to provide architectural proposals that could inform future decisions.
This process has produced proposals from five different RIAI registered architects, who have put forward different proposals on how to develop the land.
All of the submissions involve the creation of a new urban quarter with high quality housing alongside workspace and commercial hubs.
The objective of this project has been to deliver "affordable homes" in a "sustainable urban neighbourhood" which emphasises pedestrian and cycling links.
Chief Executive of Galway City Council, Brendan McGrath said that this is an "exciting time" for the city.
"Over the past 35 years the city has expanded significantly, making Sandy Road now a central location," he said of the location.
The Design Review Draft is available online on the city council website here, and public feedback on the proposals until July 31.
The draft Design Review Report, Executive Summary and an accompanying short film are available on the LDA and RIAI websites.
After this feedback, a final Design Review Report will be issued by the RIAI.
John Coleman, CEO of the LDA said: "This project has the potential to truly transform Galway city and encourage integrated brownfield regeneration to support the growth of the city."
Brendan McGrath added, "If done well, this regeneration project will afford Galway the opportunity to plan and develop major infrastructure which will benefit the city for generations to come"
image credit: Galway City Council