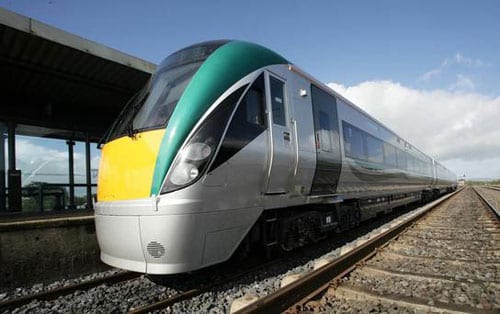 Iarnród Éireann is inviting people in Galway to take part in a public consultation on whether to extend the Western Rail Corridor.
The consultation will include a financial appraisal of the proposed Athenry-Tuam and Tuam-Claremorris lines along the Western Rail Corridor.
Iarnród Éireann has appointed consultants EY-DKM Economic Advisory to undertake an independent appraisal with a public and stakeholder consultation.
The purpose of the appraisal is to establish if the proposed extension from Athenry to Tuam (phase 2) and from Tuam to Claremorris (phase 3) represents value for money to the Irish public.
EY-DKM have created an online survey available here for individuals and organisations to make their opinions known which is open until July 17.
The survey will ask people about the current transport usage, current services available, as well as your views on the extension of the Western Rail Corridor to phase 2 and 3, and any other comments or observations.
There are mixed views in Galway and the western region on whether the rail line should be reopened to boost public transportation or used as a Greenway route.
A petition to create a Western Rail Trail greenway from Athenry to Sligo has so far attracted over 24,000 signatures.
Upon completion of the appraisal EY-DKM will present their report to Iarnród Éireann and the Department of Transport along with any recommendations by the end of September.
Jim Meade, Chief Executive, Iarnród Éireann said that he knows that people in the communities along this route will welcome the chance to have their views heard.
"We would encourage all those who are interested in this issue, regardless of point of view, to participate in the consultation to give us a comprehensive understanding of opinions on these proposals."