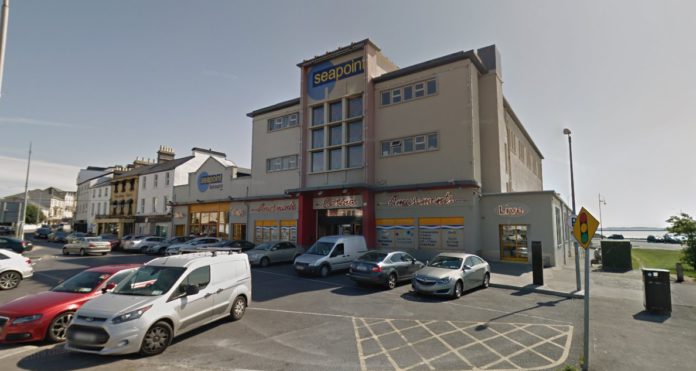 Galway City Council has rejected plans for a residential and commercial development on the Salthill Promenade, with demolition and construction around the Seapoint building.
Oldside Enterprises had plans to expand the Seapoint casino on the Upper Salthill Road, as well as for two apartment buildings.
The project would have involved completely demolishing two buildings on the Upper Salthill Road, one two-storey and one three-storey, between the original Seapoint building and The Office pub and holiday hotel.
In its place they planned a new three storey building, with the ground floor given over to an extension of Seapoint, and with seven apartments on the top two floors.
To the south and east of the main Seapoint building, a single storey annex facing onto the Salthill Promenade was also to be demolished.
There Oldside planned to build a four storey structure, with retail units on the ground flood, a café upstairs, and a five-bedroom duplex unit above that.
These would only have represented an increase of two apartments on the number of units already in the existing buildings.
In refusing permission, the city council were critical of the proposed design, saying that it would be a "discordant prominent feature" in the Salthill setting due to its bulky nature and poor streetscape assimilation.
It wasn't just the new building proposals that the council hit out at, but the intention to demolish a building on the Salthill Road Upper.
The council said that demolishing the "historic element" of this building would be detrimental to the streetscape of Salthill.
It was also stated that the design and layout of the south and west elements of the development would negatively impact the council's goal of enhancing the public area next to the site.
The excessive density of the proposed development, and the extent to which it would command the streetscape, were also criticised.
Three submissions were received by the city council, expressing concern about the impact of demolition works on the adjacent building, that the expanded arcade would be detrimental to future development of Salthill, and multiple elements regarding the design of the project.