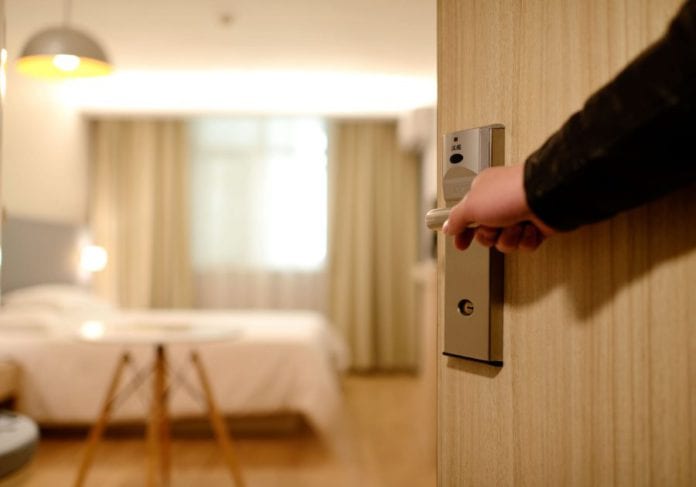 Plans have been lodged with the city council for the construction of a new hotel and spa in Briarhill.
The proposed eight storey hotel will have 186 bedrooms, as well as a restaurant, bar, and spa.
Parosi Developments Ltd is seeking planning permission from the city council to build this hotel in Briarhill Business Park on Bothar na dTreabh.
The ground floor of the hotel would contain the reception area, lounge, restaurant, and bar, and a public entrance to the spa.
The spa facilities would be located on the ground and first floor of the hotel, with a swimming pool, a whirlpool, a sauna/steam room, male and female changing rooms, and storage rooms on the ground floor.
Upstairs the spa facilities would include a treatment room, studio, gym, and lobby area, while the first floor would also have eight meeting rooms and an office with facilities.
The remaining six floors above these facilities will contain the 186 guest bedrooms in the proposed hotel, spread across two wings of the building to "maximise views and natural light" according to the application.
The existing entrance point to the site from the Business Park campus would be upgraded as part of these plans, and three new vehicle entrances created from the north and west.
The plans include 153 car parking spaces, 28 bicycle spaces, and three set down spaces by the main entrance.
The application states that this proposal represent an "efficient use of land which will enhance the vibrancy of this area of the city whilst establishing tourist accommodation to meet the growing number of visitors to the city each year."
Galway City Council is currently due to make a decision on whether to grant planning permission for this proposal by October 14.