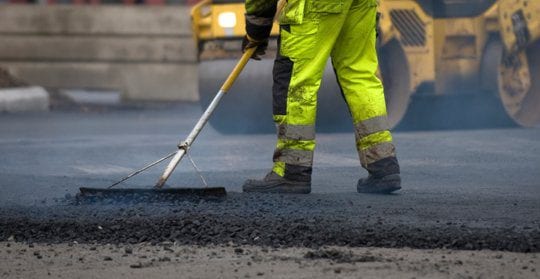 Galway's regional and local roads have been allocated €31.69 million for maintenance and improvements in 2019.
This money is for roads maintenance works including re-surfacing and restoration, of local and regional roads in Galway county and city.
Withing that funding is also money earmarked for general bridge rehabilitation and several urgent projects which were singled out for large grants.
Dunkellin River Bridge has been allocated €420,000 and Derrartha road in Connemara will receive €300,000 for badly needed safety works.
A further €300,000 has been set aside for work on the Kilbannon road while the realignment of Nutfield Cross in Ballinasloe has been allocated €184,920.
Seven more bridges across Galway county will have a total of €340,000 spent on rehabilitation works.
Of the total funding announced for Galway's roads,  €28.83 million will go to Galway county council, while the city council will be given €2.86 million.
Projects to be done in the city include €306,000 for works on the city's main bridges as well as €274,000 for safety improvement works to roads in Menlo, Taylor's Hill, Rahoon, Bushy Park and Knocknacarra.
Discretionary funding of €5.6 million and €834,500 has been provided to County and City Councils respectively which will be allocated by the local authorities accordingly to carry out improvements to on a targeted basis.