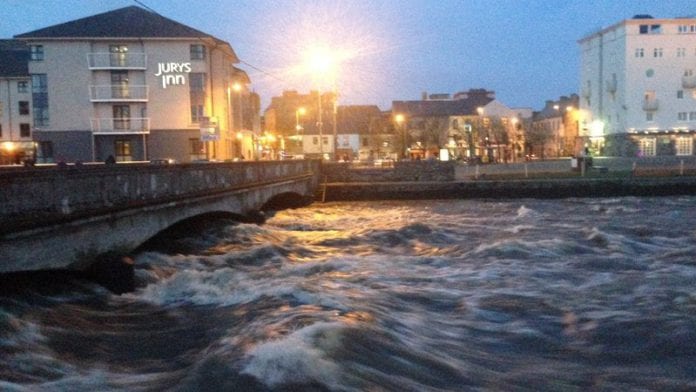 A petition to Galway city council to improve safety measures along the Corrib river as it passes through the city has attracted over 8,500 signatures.
A petition on the platform Change.org is calling for funding from the government and city council to 'Make the River Corrib Safer – Let's Save Some Lives'.
Though the Corrib is one of the shortest rivers in Europe, stretching just six kilometres from Lough Corrib to Galway Bay, it is one of the most dangerous.
The Lower Corrib which flows through Galway city is the fastest flowing river of any city in Europe.
Lives are lost every year to the waters of the river, either through suicides or tragic accidents, many involving alcohol.
This online petition to the city council says that more ladders are needed along the side of the river to give people who fall in a chance to get out.
A lack of these means that falling into the river in Galway is "like falling into lava" the petition claims.
Without them it's more than just people who stumble into the river that get hurt, the petition says.
It's been frequently shown in studies that people who make that terrible decision to end their own lives almost always regret it immediately.
On top of ladders and rope to help people exit the river, this petition calls for the installation of cctv and sensors monitoring the length of the river.
A pilot project to install thermal imaging technology along the length of the Corrib in the city received backing from the government in November.
The project would send an automatic alert to gardaí when thermal imaging detected someone going into the water.
This petition to protect people from danger on the Corrib comes as the search continues for Robert Murray who has been missing from Galway city since Tuesday, January 8.