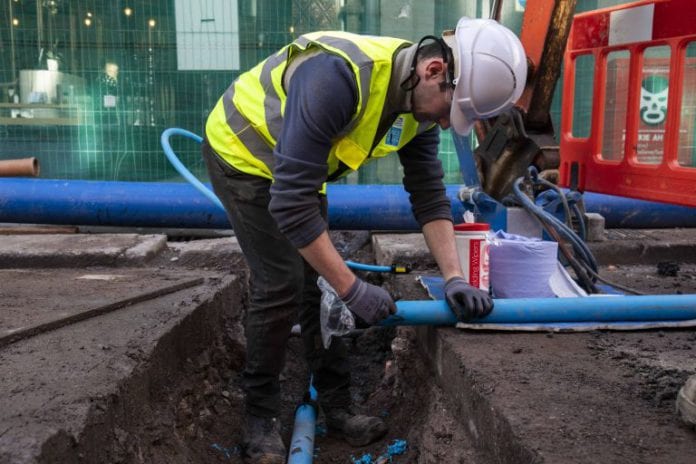 Major upgrade works to the water network in Ballygar have been completed in the past week, with over 2km of water mains replaced.
Irish Water has some 2.4km of aging, leak prone mains in the vicinity of the Pound Junction replaced over recent months.
The project was undertaken to cut down on the amount of water being lost underground from leaks.
It should also ensure that homes and businesses have a more reliable supply, less affected by outages from burst mains, Irish Water has said.
"Residents in this area will have noticed an immediate improvement in the consistency of their water supply as a result of the works undertaken," said Gerry O'Donnell of Irish Water.
 For years they were seriously impacted by frequent bursts but we are pleased to have now completed this essential project. We thank the locals for their patience and cooperation."
"Irish Water and Galway County Council would also like to thank our delivery partners, Farrans Construction Ltd, for completing this project ensuring the operational performance of the road wasn't impacted, for the benefit of our customers," continued Gerry.
These works were part of Irish Water's Leaks Reduction Programme, which is now in a new multi-year programme.
Between 2022 and 2024, the utility provider aims to invest a further €600 million in repairing and replacing old and damaged water mains around the country.