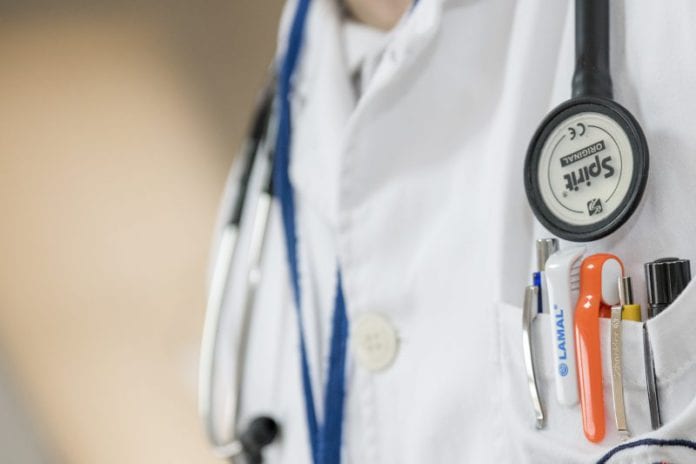 The Irish Nurses and Midwives Organisation has announced its members will go on strike at the end of this month, with the possibility of follow up strikes in February.
Nurses and Midwives in hospitals will stop work for 24 hours on January 30, providing only lifesaving care and emergency response teams during the strike.
They are striking over pay and staffing disputes with the government, which the INMO blame for the chronic overcrowding at hospitals like UHG.
According to the INMO the number of staff nurses has dropped by more than 1,700 in the past ten years, while the demand for services has grown.
New nurses are not being retained because of insufficient pay the group claims.
The INMO has warned that of they aren't able to resolve their issues, then there will be more strikes on the 5th and 7th of February, followed by a three day strike from February 12-14.
INMO General Secretary Phil Ní Sheaghdha said, "Going on strike is the last thing a nurse or midwife wants to do."
"But the crisis in recruitment and retention has made it impossible for us to do our jobs properly. We are not able give patients the care they deserve under these conditions."
"The HSE simply cannot recruit enough nurses and midwives on these wages. Until that changes, the health service will continue to go understaffed and patient care will be compromised."
"The ball is in the government's court. This strike can be averted," Phil Ní Sheaghdha said.
"All it takes is for the government to acknowledge our concerns, engage with us directly, and work to resolve this issue, in a pro-active manner."
If it goes ahead this will be only the second nationwide strike in the INMO's history.
She said that they were due to meet with the government in December for discussions, but that meeting was cancelled.
Psychiatric nurses are expected to announce their own strike plans this week when their union executive meets on Thursday.
The Department of Health and HSE are meeting with nurses next Tuesday, but that is expected to mostly be about discussing arrangements for the strike days, not pay issues.
The Department of Public Expenditure reiterated its position this week that there is no general difficulty in retaining nurses.
INMO President Martina Harkin-Kelly added, "We entered these professions because we care for our patients."
"We'll be going on strike for the exact same reason. Ireland's patients deserve better than this understaffed health service."