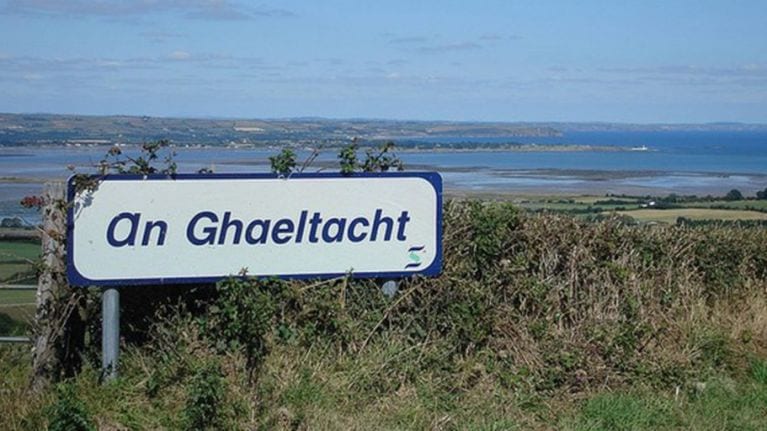 People studying Irish in higher education will get the chance to live in the Gaeltacht for three months with a new €250,000 fund.
Students who have Irish as a core subject in their degree or who require a high level of competency in Irish for their career will get the chance to live with a family in the Gaeltacht for a semester.
Minister of State for the Irish Language, the Gaeltacht and the Islands Seán Kyne announces the quarter million funding scheme at NUIG's Irish Language college Acadamh na hOllscolaíochta Gaeilge, ÓEG in Carna today.
The scheme will provide a subsidy if €17 a day to Gaeltacht families taking part who qualify under the Department's Irish Language Learner's Scheme.
It's expected that this programme will be able to accommodate 175 third level students.
Seán Kyne said this scheme would give people the chance to "enrich their Irish" by being immersed in it on a daily basis.
This partnership will benefit both the Irish language as a whole, and the Gaeltacht areas which are its primary domain Minister Kyne added.
"This will also help to further develop the state system's capacity in attending to the extra demands on services that are provided through Irish at present and in the future."
"For many years students learning languages have had the opportunity to spend time immersed in a target language while studying abroad on Erasmus."
"A fund will now be available for the first time which will help students to spend an entire semester in the Gaeltacht".
Its expected that this fund of €250,000 will allow 175 higher level students to live and study in the Gaeltacht according to the Minister.