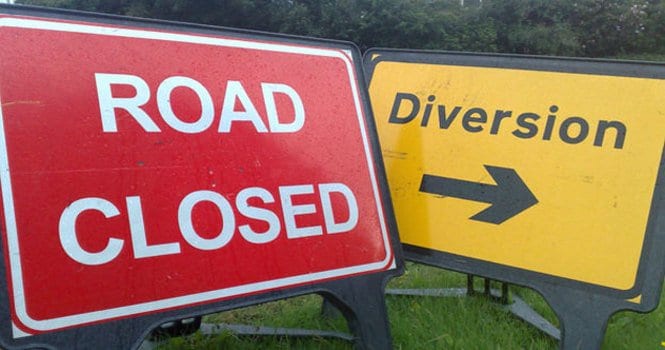 Days and days of heavy rain have taken its toll on Galway, with multiple roads in the county blocked by flooding.
Galway County Council has said that five roads in the area of Gort have been blocked by flooding.
Some of these were only flooded in the past day or so, but several have been impassible for more than a week.
The L8527 at Cloonanearla, L8528 Carrowbaun, and the L25851 at Newhall have all been closed to traffic since February 10.
Joining them are the L4519 at Newtown/Newline and the L4506 at Owenbristy which were closed by the county council yesterday.
A status yellow weather warning for heavy rain was in force in Galway all through Wednesday until 4am this morning.
Galway has been going through a rough weather spell lately, with consistent rain right through Storms Ciara and Dennis and beyond.
A fresh weather warning has been issued by Met Eireann for Galway which will be in force on Friday.
Though this is for high winds it also carries a risk of coastal flooding, and further rain has been forecast throughout the weekend.