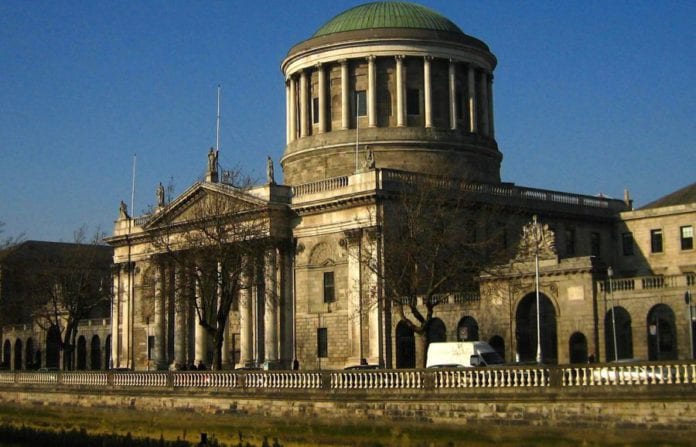 A girl with cerebral palsy would have suffered little or no brain injury if the she had been delivered just a few minutes earlier according to a negligence claim.
Martina Walsh, of Letterfrack, is suing the HSE and two consultant obstetricians for negligence on behalf of her daughter Faye, now seven years old.
According to the Irish Times the High Court has been told that negligence and breaking an agreement about how she wished her child delivered led to Faye suffering permanent brain injury at birth.
Faye was born at University Hospital Galway in August 2011; her mother was a private patient of Dr Una Conway, consultant obstetrician.
Mrs Walsh said she wanted a consultant obstetrician for this pregnancy because she had previously given birth by cesarean section and because of a traffic accident that caused her serious abdominal injuries in 2008.
Dr Conway and the second consultant named in the suit, Dr Declan Egan, operate private practices Brooklawn Practice, Brooklawn House, Galway West Business Park.
Mrs Walsh is claiming in her negligence suit that against the HSE and two consultants that her child's birth by kiwi cup was "unreasonably delayed" causing her to suffer 10 minutes of hypoxia.
The HSE and both consultants deny any claim of negligence on their part.
The defendants say that Mrs Walsh had her options for birth explained to her with their associated risks, and she chose to proceed with a vaginal birth.
The other central dispute in the case is the claim that, while she was aware Dr Egan would be away on leave at the time of the delivery, Mrs Walsh claims she was told Dr Egan would attend.
The defendant obstetricians deny making any such statement, and say Mrs Walsh was given an information sheet explaining that for an additional fee an on call obstetrician with the hospital would supervise.
Mrs Walsh claims that had either Dr Conway or Dr Egan been present when she went into labour, a forceps delivery would have been urgently completed.
Experts for the applicants say this would have left Faye "uninjured or virtually uninjured", instead of enduring ten minutes of hypoxia.
Faye was born with serious cerebral palsy; she is quadriplegic, non-verbal, and will require 24-hour care for the rest of her life.
Her parents provide most of her care, and say despite her cerebral palsy she is a happy child who loves Peppa Pig and enjoys her time at her community primary school.
After delivery Mrs Walsh had surgery to repair a uterine scar rupture, a risk associated with vaginal delivery after a prior cesarean section.
It's believed that the rupture caused hypoxic ischemia which harmed the baby, the court heard.
The case is expected to continue for several weeks.