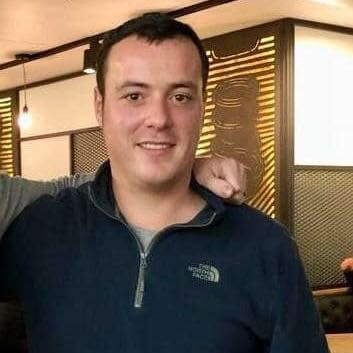 There has been a massive outpouring of support for the family of missing Kinvara man Stephen Warde from the Galway community.
Stephen Warde (31) is missing in Malaysia and hasn't be seen or heard from by his family since the new year.
A police investigation in Kuala Lumpar into his disappearance is ongoing, and members of his family have been over in Malaysia for weeks to help find him.
Stephen's mother Mary has said she intend to stay in Malaysia until her missing son is found.
Despite their worry and the length of time since he's been heard from, Stephen's family remain hopeful that he'll be found.
Police in Malaysia advised the family seek the services of a private investigator, and the family have been raising money on GoFundMe towards that end.
There's been a massive outpouring of support for the Warde's here in Galway, with the 'Help Find Stephen Warde – in Malaysia' page on GoFundMe raising €16,885 as of Saturday.
On Friday large crowds came to a special mass in Kinvara to offer their prayers for Stephen's safe return.
Stephen runs his own online business and has spent his time travelling recently.
He arrived in Malaysia last November and remained in regular contact with his family's WhatsApp group chat.
At a meeting last Tuesday a large of people agreed to volunteer their time organising events to raise funds for the search.
A table quiz will be held at Tully's Bar in Kinvara on Friday March 1, followed by coffee mornings at the Pier Head in Kinvara on March 9, and in Clarininbridge on March 10.
A silent auction is also being arranged, though a date hasn't been set yet.
If anyone wants to support efforts to find this missing local man they can go to any of those events, or donate on the GoFundMe page linked above.