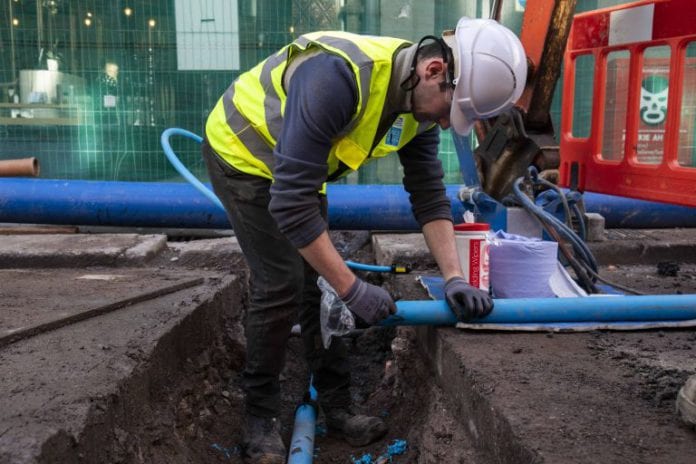 The newly introduced Long Term Impact Charge for road opening licencing is making it massively more expensive to upgrade Group Water Schemes a Galway TD has said.
The LTI charge introduced by the Roads Management Office charges €30 per square metre of road that is opened up for works such as laying new water mains in Galway.
Galway East TD Seán Canney said that the charge is adding thousands to the cost of upgrading Group Water Schemes when they are laying new pipes.
"I believe that the Roads Management Office within the Department of Local Government need to revisit this ridiculous charging mechanism," Seán Canney said.
"I have also been informed by the Minister in a Parliamentary reply that his Department are engaging with the RMO on this issue. The National Federation of Group Water Schemes is also engaging with the Department on this issue"
The RMO states that even where works on a section of road are carried out to a high standard, they typically "reduce pavement service life and increase pavement rehabilitation costs" by accelerating the rate at which they require repaving.
The LTI charge is based on the "aggregated cost for the reduction in the life cycle of the pavement" as a result of the works.
This can add up to €50,000 to the cost of working on a 1km section of road Deputy Cannyey said, calling the charge "unsustainable".
"To me it is one section of Local Government charging another section for the same works and it is the Group Water Scheme and its members that pay the price".