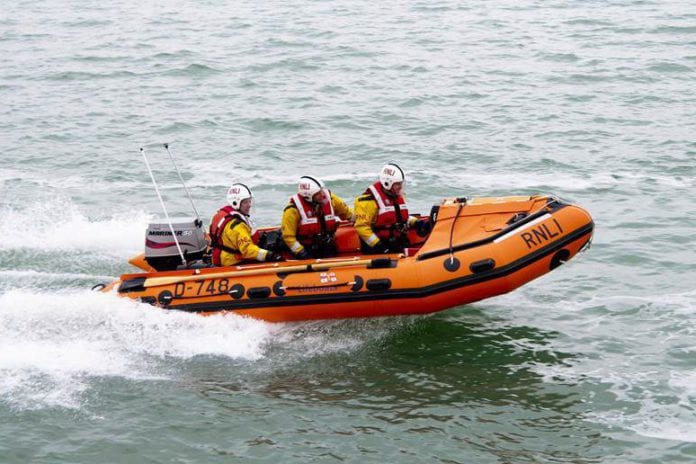 Lifeboat crews at Galway, Clifden and the Aran Islands RNLI stations are calling on people to support Mayday, the RNLI's annual national fundraising campaign.
The appeal for support comes alongside the release of rescue figures for Lifeboat crews in Galway last year.
In 2018 lifeboats were launched 78 times from different stations in Galway, rescuing a total of 43 people.
The Aran Islands crew were deployed 47 times, saving eight people, while Galway city lifeboat volunteers launched 14 times, bringing 9 people to safety.
The Clifden RNLI station had the largest number of rescues, saving 26 people in 17 deployments.
For the month of May, the RNLI's Mayday campaign is asking people to 'do their bit, to fund our kit'.
The charity is hoping to raise €780,000 to pay for the essential gear their volunteers rely on including lifejackets, helmets and the RNLI's yellow wellies.
There are over 1,500 volunteer lifeboat crew members in Ireland providing a 24-hour search and rescue service.
RNLI Resilience Coxswain Mechanic Tommy Dirrane who is based on the Aran Islands said, "Being a lifeboat crewmember with the RNLI, I know first-hand the commitment it takes."
Our crews drop everything when their pagers go off to launch the lifeboat and head out to help those in trouble. Our lifeboat crew kit gives us the confidence to face all weathers and conditions, day or night.
"The right kit is vital in helping to make sure we do what we are trained to do and bring loved ones home," he ended.
RNLI Fundraiser Mary Nolan Hickey added, "People think I am mad doing this, but I have unfinished business for the lifeboat crews.
Last year 65-year old Mary raised over €72,000 for the RNLI in a marathon run around the coast of Ireland.
She said that she had no idea when she started up, but calling into lifeboat stations and seeing the work they do in coastal communities made up her mind.
"I saw the incredible work the crew are doing and it made up my mind that if I had the energy, I would do this encore, so here I go."
This year she is planning to cycle counter-clockwise around Ireland with a target of €100,000 to raise for the RNLI.
People who want to get involved should visit RNLI.org/Mayday to register for a free Mayday pack which comes with a host of fundraising ideas.