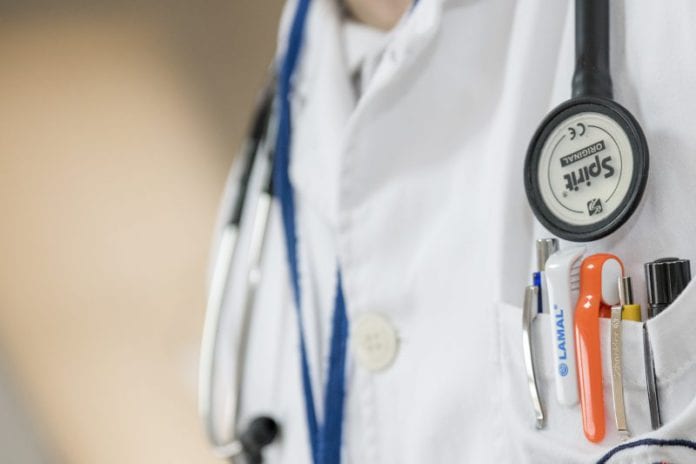 Health insurance company Laya will be opening a Health and Wellbeing Clinic in Briarhill in January of 2020 to treat minor injuries and illnesses.
The Laya Health and Wellbeing Clinic will offer walk-in urgent care for minor fractures, dislocations and sports injuries along with a wide range of illnesses including high fever and vomiting, infections and rashes, allergies, minor eye and ear injuries, minor head injuries, cuts and wound care, minor burns, insects and animal bites.
The clinic in Briarhill will be the second to open in a nationwide network of five clinics to open by 2022.
The clinic at Cherrywood in Dublin will be the first to open in December, followed by Briarhill next year and Limerick next Summer.
It's expected that these three clinics will create 45 jobs between them, with another 30 to follow at two more clinics to open by 2022.
Dónal Clancy, Managing Director of Laya healthcare said, "Ensuring our members can access healthcare at the lowest level of complexity that promotes the best medical outcome for their needs is the reason why we're creating our own nationwide network".
"In the short-term, we expect our Laya Health and Wellbeing Clinics will quickly relieve some of the pressure in acute hospital settings and allow people to be seen more quickly 365 days a year."
"While providing urgent care is a key offering, our Clinics will be equally focused on the areas of preventative health and wellbeing, with screening services and experts in place to focus on health promotion, health protection and disease prevention that support our members' physical and mental wellbeing."
"Right now, there is no other single destination you can go to that will look after your urgent care needs alongside your wellbeing needs, so our Clinics will break new ground in this regard," Clancy added.
Laya has said that this clinic will be accessible to everyone, regardless of whether they are Laya customers or have health insurance at all.
In addition to urgent care, services will include the delivery of minor surgical procedures and treatments, specialist Consultant outpatient services, vaccinations and flu management services, face-to-face Counselling services (by appointment), Chronic Disease Management and Homecare support services including IV and infusion services.