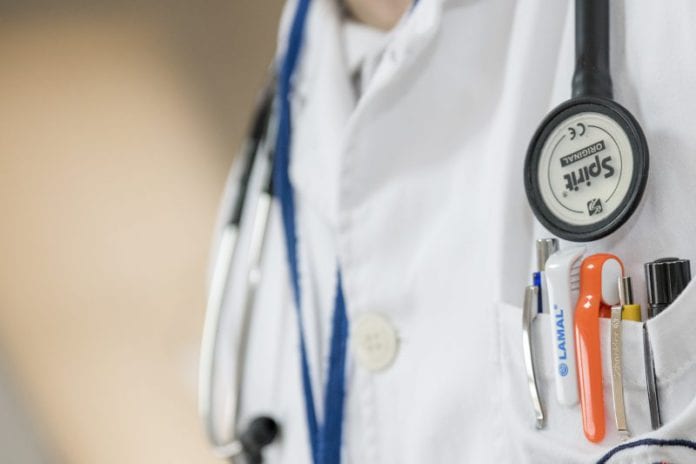 The HSE has sent a health alert to NUI Galway students warning about a possible case of meningitis on campus.
An email issued this morning said that a student on campus may have contracted meningococcal disease.
Meningitis is a life-threatening infection of the membrane surrounding the brain and spinal cord.
Symptoms can include severe headache, vomiting, high temperature, neck pain, sensitivity to bright lights, and a distinctive skin rash.
Not everyone who contracts meningitis will develop the rash, or all of the other symptoms.
The university said that, "While it is very unlikely that there will be further cases in the University, it is important to be aware of the symptoms of this illness."
Students who find themselves with some or all of these symptoms should contact a doctor immediately.
Meningococcal meningitis is the bacterial form of the disease, which the HSE says should be treated as a medical emergency.
According to the Meningitis Research Foundation there were twelve deaths from bacterial meningitis in the Republic last year.
Between 150 and 200 cases of bacterial meningitis are recorded in the country annually.
Though that number has begin to decline since the introduction of the Meningitis B vaccine for primary school children since 2016.
The viral form of the disease is more common, and is rarely life-threatening.
The number of annual viral infections are difficult to estimate as symptoms are often mistaken for the flu.
Students at NUI Galway who are concerned can contact the Student Health Unit at 091 492604 or the department of public health at Merlin Park Hospital at 091 775200.