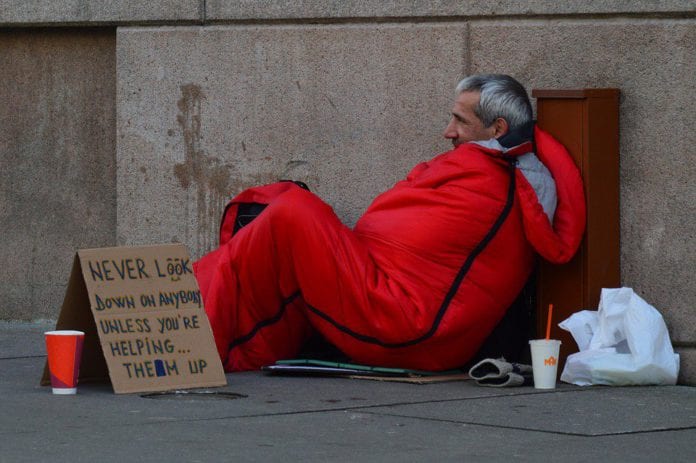 There were 259 homeless people in Galway in July according to the Department of Housing, 40% more than the same time last year when there were only 180.
The West of Ireland had 287 homeless people in total, including 29 people in Mayo and Roscommon.
Again, that's an increase of almost a hundred people from July last year when there were 199 homeless people in the west of Ireland.
Families in particular have become more and more at risk or homelessness, with the number of families without a permanent home in the West more than doubling in the past year.
In July 2017, there were 40 homeless families spread between Galway, Mayo and Roscommon, but in the year since then that figure has jumped to 85.
It's been acknowledged for some time that we are going through a housing and homelessness crisis here in Ireland by every part of society including the government.
But the sheer scale of the problem and the extent to which it continues to grow despite efforts to combat homelessness is mind boggling.
Each monthly homelessness report by the Department of Housing is based on a one-week study within the month.
The July data was gathered from the week of July 23 – 29.
It found that the total number of homeless people in Ireland was 9,891, including 1,778 families.
The largest part of those are in Dublin where there are 6,891 people without a permanent home.
Overall homelessness has also increased dramatically in the past 12 months; in July 2017 the Department only counted 8,160 people as homeless.
The homelessness figures gathered by the Department of Housing include people living in emergency accommodation such as hotels or shelters.
Where once homelessness was just the province of single people it has increasingly come to affect all walks of life, with many families where both parents are working seeking the help of groups like Galway Simon or COPE because they are at risk of losing their home.