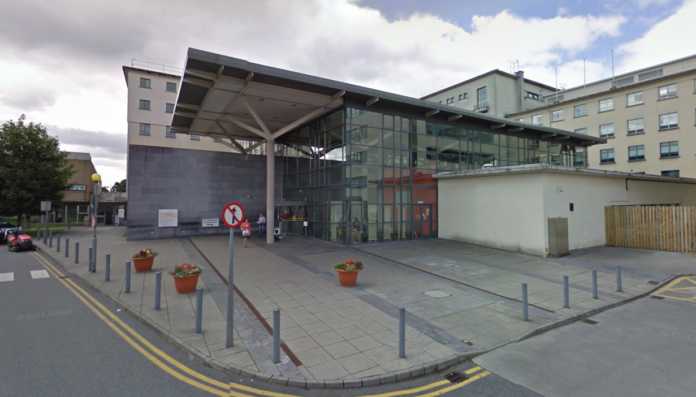 Tighter visiting restrictions are being brought in at Galway University Hospitals from today due to increasing numbers of COVID-19 and Influenza outbreaks.
University Hospital Galway is currently dealing with a flu outbreak impacting two wards with COVID-19 outbreaks on two further wards.
As of Tuesday evening there were 57 confirmed cases of COVID-19 reported at University Hospital Galway, of which 16 cases were confirmed in the past 24 hours.
Visiting to the affected wards is limited to compassionate grounds only and these visits should be arranged in advance with the nurse manager on the ward.
Visits to all other wards in both UHG and Merlin Park Hospital is restricted to one visit daily from 6pm to 7pm unless on compassionate grounds.
Visitor access is limited to one family member/nominated person per patient per day, and must be pre-arranged.
To arrange a visit contact the relevant ward or unit in advance. Visitors are requested to keep the time they spend in the hospital as short as possible.
Children should not visit the hospital at this time unless agreed in advance, on compassionate grounds, with the ward manager.
Visiting restrictions due to the ongoing outbreaks were first imposed at UHG just under a week ago.
Chris Kane, General Manager of UHG said; "The hospital is facing significant pressure as a result of Covid and Flu infections."
"While we acknowledge the difficulty visiting restrictions have on patients and families we must take all steps necessary to protect our vulnerable patients."
"I want to thank the public for their ongoing support of our efforts to keep Covid and Flu out of our hospital."
"We do not take these steps lightly and they will be kept under constant review," she added.
Visitors will be required to wear a surgical mask and use the hand gel regularly during their visit to the hospital.
Anyone planning to visit the hospital is asked not to visit if they have any symptoms of COVID-19 or Influenza or have been in contact with anyone with COVID-19 or are awaiting the results of a COVID-19 test.
Each visitor will be asked at the entrance to the hospital / unit to fill out a COVID-19 questionnaire prior to their arranged visit.
There are separate arrangements in place for access to the Maternity Department for nominated support partners.