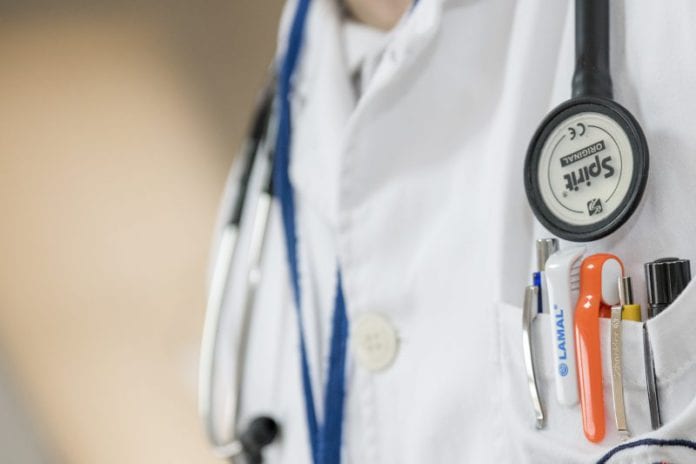 Health officials in Galway are warning of very long waiting times expected at emergency departments over the Easter Bank Holiday weekend.
The Saolta Hospital Group has warned that the Easter break is typically a very busy time for hospitals and emergency services.
That means people who come to the emergency department for routine and non-urgent treatment will experience very long waiting times over the coming weekend.
At University Hospital Galway this morning there were 61 patients on trolleys, of whom 47 were in the ED. This shows the hospital is already extremely busy before the bank holiday weekend has started.
Tony Canavan, CEO of the Saolta Group said, "Our hospitals remain incredibly busy and I acknowledge that these delays are very difficult and unacceptable for patients and their families."
"We are working closely with our community colleagues to ensure that every available resource is mobilised and utilised to respond to the needs of our patients who are seeking urgent and emergency care."
Healthcare staff are working to discharge as many patients ready to go home as they can, so that beds will be available for new admissions.
Staff in hospitals and community settings are also working to ensure that all available beds across hospitals and community facilities are in use.
People are being asked to consider options for non-emergency care such as Injury Units, Out of Hours GP and pharmacies before attending an ED.
Breda Crehan-Roche, Chief Officer of Community Healthcare West added, "If you urgently need to see a GP out of hours, please contact Westdoc on 0818 360 000."
"Westdoc provides urgent out-of-hours GP care for patients of participating practices in Galway, Mayo & Roscommon. The GP out-of-hours service is for patients needing urgent medical care."
"It is not a substitute for the Emergency Ambulance Service who are the appropriate service to deal with medical emergencies where they arise."
The Roscommon Injury Unit treats injuries that are not life-threatening, such as broken bones, dislocations, sprains, wounds, scalds and minor burns.
As always, people who do require emergency care are encouraged to attend EDs where they will be prioritised.
Dr Regina Kiernan, Consultant in Public Health Medicine for Public Health Area F added that respiratory illnesses are continuing to circulate in the community, driving up hospital attendance.
"Those who are seriously ill and require emergency care should of course come to hospital, but we would urge others to consider seeking support from pharmacists, GPs, GP Out of Hours Services and Minor Injury Units."
"We want everyone to keep well while protecting the most vulnerable parts of our population," Dr Kiernan said.