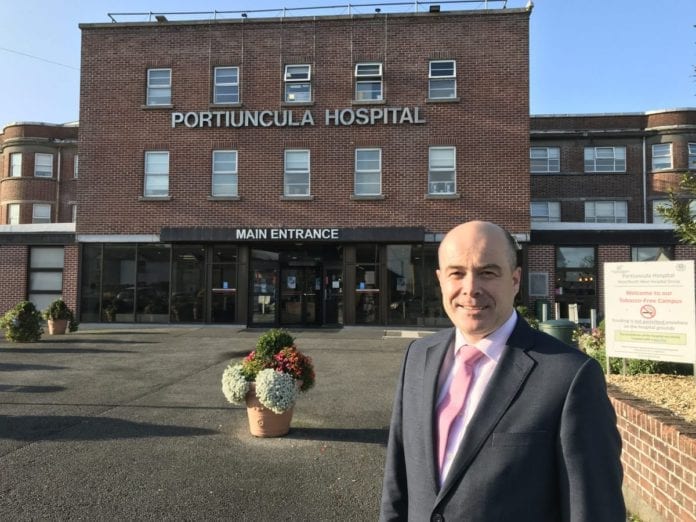 Construction on the new 50 bed ward at Portiuncula Hospital is due to get underway this week, a Galway TD has confirmed.
When completed the hospital extension will deliver a two-storey, 4,038sqm ward building with 50 beds, and a link corridor to the existing hospital.
Last November the county council granted an extension of planning permission for the project.
In seeking this, the HSE said that it is expected that the addition to Portiuncula Hospital will be completed by mid-2023.
Deputy Denis Naughten said that the COVID pandemic has delayed the project, the "failure of officials" to follow through on commitments has also been a factor.
"The reality of Covid-19 is that a new ward block is now more urgently required than ever to address the chaotic situation that many patients, and staff, have faced in the past in our local A&E Department."
"This new 50 bed ward block at Portiuncula will increase bed usage and can also provide additional beds in the hospital system, easing pressure in hospitals across the Midlands and West of Ireland."
He added that the HSE has said that this block us designed in such a way as to enable an additional 50 bed extension to the hospital.
"I will now be pressing the current Government to move on this additional bed extension as soon as possible," said Denis Naughten.