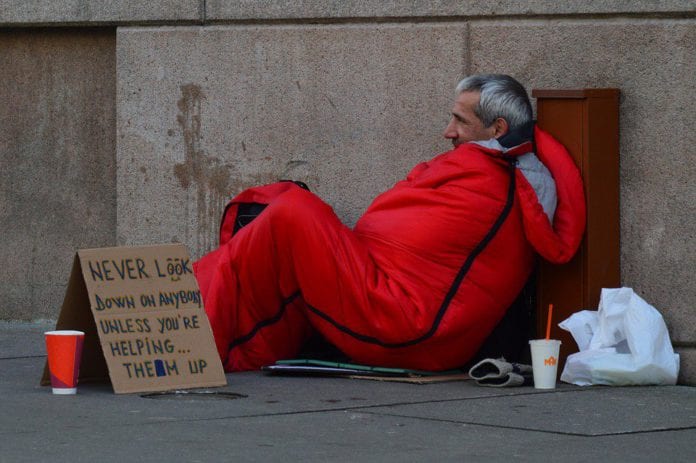 The latest homelessness figures show a worrying growth in the number of homeless adults in the west COPE has said.
Figures published this week by the Department of Housing indicate that there were 350 homeless adults in the West Region in July, an increase of 13 on the previous month.
However COPE Galway insists that even those figures are not fully representative, as they don't include people who are rough sleeping, squatting or living in overcrowded situations with family and friends as a result of not having a home of their own.
COPE Galway's Martin O'Connor noted, "These high numbers of homeless are very concerning."
"When combined with the 120 households on the Galway City Council Social Housing Waiting List, recently reported to be on Notices to Quit from their private rented housing, these numbers demonstrate the extent of the challenge we face in tackling the housing crisis at a local level here in Galway".
In the short term the charity will be working with the city council on the Cold Weather Response Project for the coming winter.
This is scheduled to commence operation at the beginning of November and is due to run for 25 weeks through the winter period.
Last winter, 237 people ranging in age from 18 to over 70 years availed of the Cold Weather Response Service, which operated from COPE Galway's Day Centre on Seamus Quirke Road from November 2018 to April 2019.
"We are aware of up to 26 people who are regularly and continuously rough sleeping here in the city," Mr O'Connor said.
"In the period from mid-July to mid-August we responded to a total of 91 people who presented seeking assistance due to not having a place to stay on a given night".
In 2018 COPE Galway worked with 949 adults and 457 children affected by homelessness in Galway, including 186 families and 612 single people.
They also worked with 457 individual women and their children who were experiencing domestic abuse and produced and delivered 59,053 meals to older clients and to their services around Galway.
COPE says the continuing growth of homelessness in Galway highlights the need for the city and county councils to hit their 2019 social housing targets, including the building of 121 social houses in Galway City and 191 Galway County.