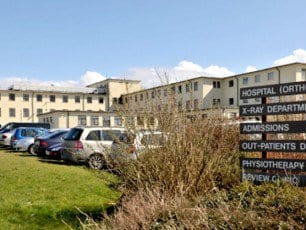 The Children's Remembrance Committee at University Hospital Galway will hold their annual Golden Enrolment Mass this Saturday.
The mass, in memory of deceased colleagues, will take place at 7pm on November 12 in the Chapel of all Saints at Merlin Park University Hospital.
For those who are unable to attend in person, the mass will be streamed live on the Children's Remembrance Committee UHG YouTube channel.
Anyone who has a family member who worked in University Hospital Galway or Merlin Park University Hospital, and would like them remembered in this mass and the Golden Enrolment Book, can contact Vivian Roche-Fahy on 087 9684271 or Anne McKeown on 087 4418574.