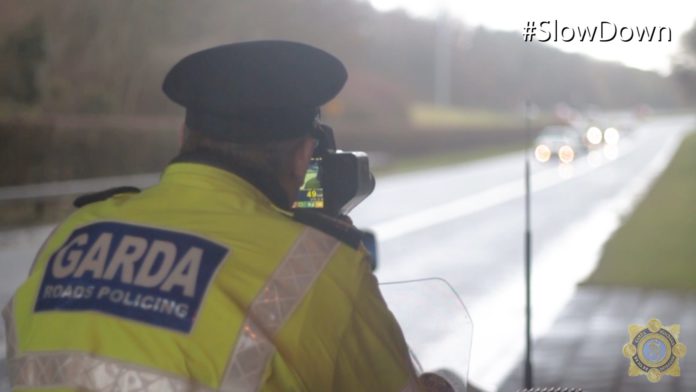 Motorists are being urged to reduce their speed and be mindful of vulnerable road users ahead of 'Slow Down Day' which will begin at 7am tomorrow, Thursday.
Gardaí and the Road Safety Authority are also asking motorists to take extra care over the Bank Holiday weekend, as 64 people have been killed or seriously injured in October Bank Holiday collisions between 2016 and 2020.
Gardaí will be focusing its enforcement activity across all speed limit zones, but they say that there will be a focus on rural roads.
Almost 4 out of 5 fatalities to date this year have occurred on rural roads with a speed limit of 80km/h or above.
Minister of State at the Department of Transport Hildegarde Naughton asked motorists to support National 'Slow Down' Day this week and every day, by easing off on the accelerator.
"Slowing down saves lives and even small reductions in speed can help avoid a collision in the first place, and reduce the severity of a collision," said the Galway West TD.
"I am also urging all road users to take extra care over the Bank Holiday Weekend as the clocks go back. With evenings getting darker earlier now it's important to look out for each other and be seen when on the road."
Speaking at the launch of 'Slow Down Day' and the October Bank Holiday appeal, Superintendent Thomas Murphy said that it is important to thank all drivers who "do the right thing and drive not only within the necessary speed limits, but at speeds that are appropriate to the conditions."
He said however that there are some drivers who ignore our speed limits and put themselves and others at risk.
"This is especially true on rural roads which are often narrow, and where bends and corners restrict a driver's vision," said the Superintendent.
"There are no margins for error on these roads which is why drivers need to slow down when using them. We are asking all drivers to support our National 'Slow Down' Day not just on 'Slow Down Day' but every day.
"If we all slow down a little, we can make a big difference. A 1% reduction in average speed will bring about a 4% reduction in fatal collisions, and therefore reducing motorists' speed is essential to improving road safety."
Speed enforcement during 'Slow Down Day' will consist of high visibility speed enforcement in 1,322 speed enforcement zones.