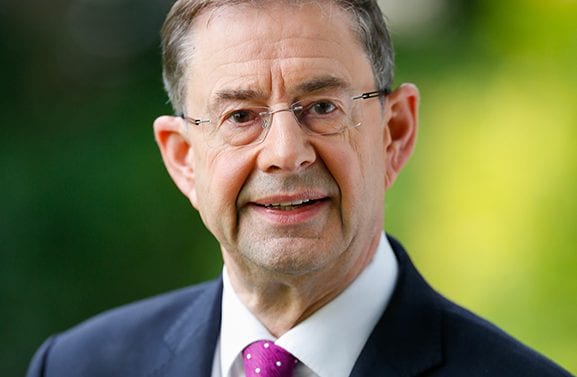 Galway West TD Eamon Ó Cuív has been fired from the Fianna Fáil front bench for taking part in the launch of a candidate for the Northern Irish elections without the party's approval.
Deputy Ó Cuív and Senator Mark Daly took part in an event last month launching Sorcha McAnespy as the first ever Fianna Fáil candidate for Northern Ireland.
But the party quickly stepped in to say that it had no part in this and wasn't aware of the event.
Yesterday, Senator Daly and Deputy Ó Cuív were summoned to a meeting with Micheál Martin, where the Senator was sacked as the Fianna Fáil spokesperson for youth affairs.
There was no word on the fate of Eamon Ó Cuív at the time.
However the party has said that Mr Martin met with Deputy Ó Cuív last night and that he has been removed as the party's spokesperson for rural affairs.
In a statement Fianna Fáil said "During the course of that meeting Deputy Ó Cuív made it clear that he was aware in advance of plans to hold an unauthorised launch of a candidate and agreed to participate in the event."
"In light of this information, regretfully, Deputy Ó Cuív's continued membership of the Party's Front Bench is no longer tenable."
Tweeting in Irish Eamon Ó Cuív said that he accepts that it is up to Mr Martin to choose his frontbenchers, and that he will not be making any further statements.
Tagraím do cinneadh M Martin mé a bhaint den brines tosaigh. Glacaim gur ceist dó sin amháin a roghnú cé tá ar bhinse tosaigh Fhianna Fáil. Ní bheidh mé ag déanamh aon ráiteas breise faoin scéal agus ba cheart do na meáin aon cheist faoin ábhar seo a chur ar @fiannafailparty

— Éamon Ó Cuív (@eamonocuiv) November 8, 2018
The Galway West TD's portfolio on the party frontbench will reassigned in the time ahead, according to the statement.
During recent months Deputy Ó Cuív, who is Eamon de Valera's grandson, has been seen to be in public contention with the party leadership.
There was much speculation among Fianna Fáil councillors that he should run as a presidential candidate, the the party was officially backing Michael D. Higgins.