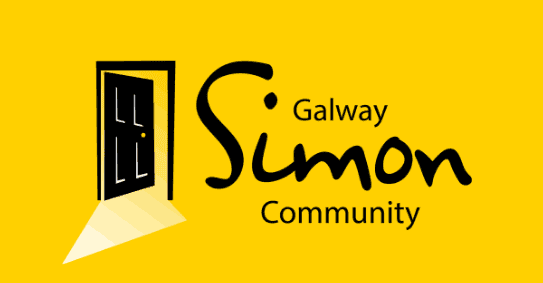 Galway Simon Community has revealed it supported 814 households across the West in 2021 who were homeless or at risk of homelessness.
The local homelessness and housing charity reported this as being more households than it has ever supported before, and that it represented an increase of 26% on the previous year.
The households, Galway Simon says, were made up of 948 adults and 563 children who received support from their Homelessness Prevention and Housing services.
Throughout 2021, the charity says that the situation remained "extremely challenging" for their frontline services as more and more people continued to turn to them for help.
At the same time, the number of people in Emergency Accommodation in the West of Ireland also continued to grow, jumping from 377 people in January 2021 to 504 people in December.
Galway Simon Community continues to highlight  that the national Emergency Accommodation figures do not represent the true extent of the homelessness crisis.
The charity says the figures only include a very small portion of the people they support and that the true extent of the crisis is much worse as those sleeping rough and in hidden homelessness are not counted.
Karen Golden, CEO of Galway Simon Community, explained that the organisation continues to be there for people in crisis.
"A lot of incredible work was done by our staff and volunteer teams throughout the year to support people experiencing homelessness, or the threat of homelessness, in extremely challenging circumstances," she said.
"We supported 641 households to prevent them from becoming homeless, and we provided accommodation and housing to a further 173 households who had no place to call home. In total, we worked with 1,511 individuals across our Homelessness Prevention and Housing Services."
Karen Golden said that many people who came to Galway Simon for support during the year were living in the private rental sector or were involuntarily sharing, so they are continuing to see the effects of the lack of social and affordable housing in the West of Ireland.
"Covid-19 also continued to have a major impact on peoples' lives throughout the year as we dealt with lockdowns, further restrictions and many being unable to work," Karen said.
Despite the increased demand on Galway Simon Community's services, the charity had very positive outcomes for those who turned to them for help.
"It's no surprise that there were many challenges faced by our teams in trying to support people experiencing or at risk of homelessness in 2021. However, our staff and volunteers are incredible at navigating challenging situations," added Karen.
At the end of 2021, Galway Simon Community was working with hundreds of people. During the year, we helped to resettle 131 households into homes of their own and we successfully prevented 109 households from having to leave their own homes.
"As we start 2022, Galway Simon Community is committed to helping as many people as possible throughout the West who need our support. Our focus continues to be on preventing homelessness before it happens, and in providing housing led solutions to those experiencing homelessness."