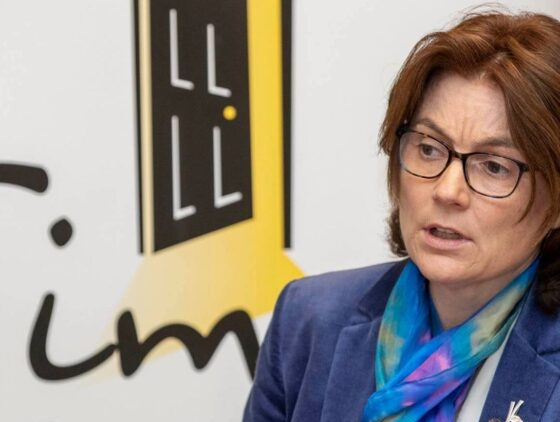 Galway Simon Community has expressed serious concern about the rising number of individuals and families living in emergency accommodation this year.
There were 339 people in the west of Ireland living in emergency accommodation as of the end of February, including 52 families with 120 children.
The overall numbers represent an increase of 18% on December 2020. But more alarmingly, the number of families without a home is up 24%, and the number of children in emergency accommodation has also gone up 33%.
"The number of people living in Emergency Accommodation in the West has increased for the second month in a row this year," said Karen Golden, CEO of the Galway Simon Community.
Our concern is that this may be the start of a worrying trend and that the number of people experiencing homelessness will continue to rise when Covid-19 restrictions and measures such as the moratorium on evictions are eased".
Red C research commissioned by SVP released last week reported that a significant proportion of Irish society are facing a multitude of financial pressures due to the pandemic.
The research found that 43% of the population reported experiencing at least one form of financial strain due to Covid-19.
"The recent SVP research released is very worrying and really highlights the impact of the Covid-19 pandemic which is resulting in people being pushed into poverty and becoming at risk of homelessness," Karen Golden said.
Of particular concern among the findings of the report, she notes, is that 24% of people said that they have cut back on food, heating or electricity due to the cost, and 14% of people reported falling behind on household bills.
"These are basic every day necessities that people are having to sacrifice due to the financial strains that they are under due to Covid-19."
"With social and affordable housing at an all-time low across the West, we believe it is crucially important that the focus is on preventing people from becoming homeless and entering homeless services, rather than short term solutions such as Emergency Accommodation.
"Prevention services must be supported to ensure we can stop the flow of people into homelessness and to shield people from enduring the trauma of having nowhere to call home," Karen added.