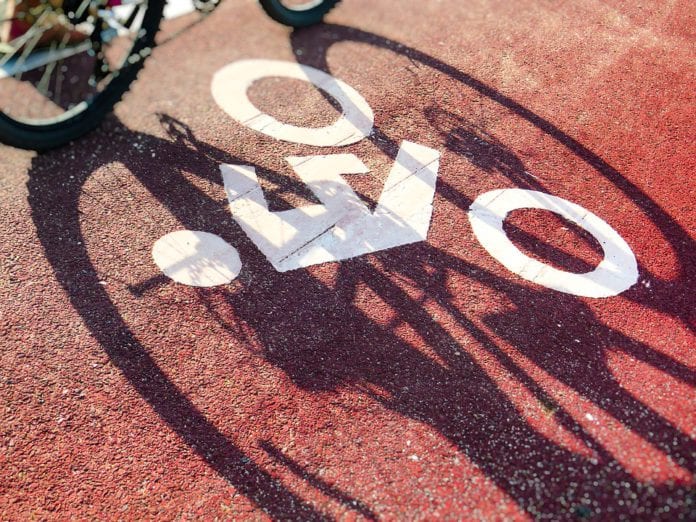 "You don't see us cycling now, but you will," was the message from a large group of Galway mothers who gathered on the Prom in support of the Salthill Cycleway last week.
The group met to demonstrate that there are many people who would cycle the coast road given the opportunity.
"We just got a message earlier in the week seeing if people were able to make it and here we are!" said Eibhlín Seoighthe, who lives in Shantalla.
"To have a turnout of busy people who made the effort to come here demonstrates something for sure. There are so many of us who will use the Salthill Cycleway regularly."
"We're not advocating for ourselves as much as we are for our children," said Neasa Bheilbigh who lives in Knocknacarra.
"We want to be part of building a better, cleaner, safer city for them."
These people all cycle in Galway but very few of even these seasoned cyclists attempt to travel along the prom by bike.
"I don't cycle this road at the moment and I certainly wouldn't cycle it with my children," said Gráinne Faller, a Salthill resident.
"We will use the Salthill Cycleway all the time, for school runs, for grocery shops, for going into town.
"It would change so much for us as a family. I think that some people think the cycleway is for the few people who bike along the coast road at the moment. It's really not, it's for all of the people who won't cycle until it's safe."
The group made a point of praising the Galway City Councillors who supported the temporary cycleway 17-1 in a vote before Christmas.
Census data shows Salthill has one of the highest cycling participation rates in the country, followed closely by Taylor's Hill and the Claddagh.
"Galway roads should and could be teeming with children cycling, scooting and walking to school every morning," said Bheilbigh.
"We need to prioritise our children's health and future by providing safe, sustainable alternatives. I'm just so thankful that the councillors agree with that. The Cycleway will transform how we move around."
The group wanted to emphasise that every family using bicycles is another car left at home. Many Galway residents will be familiar with the heavy traffic during school run times.
"There are 17 schools within 1.5km of the Salthill Cycleway. I would definitely welcome the opportunity to leave the car at home for our school run," added Faller.
"I think we will see all sorts of benefits that we haven't even thought of. I know that the schools have noticed real benefits for children who cycle in terms of mood and concentration."
A common concern among the mothers in the group was the climate crisis and the need for Galway to be a part of the change for the better that is happening across the world.
"It's a real and present threat to our children's future. I'm so glad that Galway City Council is taking this step. Galway needs to enable people to leave the car at home and this is a fantastic first step," said Seoighthe.
"I think the fact that we get to try it out first is so sensible. A six-month temporary cycleway is the best way to see what works, and what issues arise.
"We then get to revise and implement something that works for everyone. This will really pay off for the people of Galway."