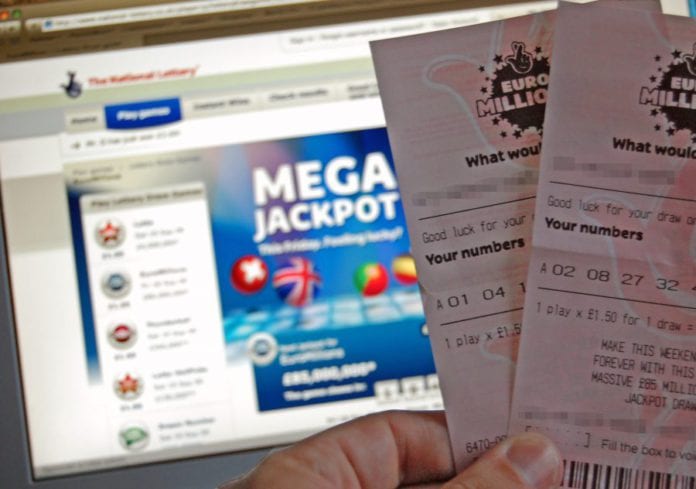 A Galway man has said that he couldn't believe it when he won almost  €24,000 in the Euromillions from a ticket he bought the same day as his car failed its NCT.
The lucky Galwegian, who has decided to stay anonymous, was in Dublin collecting his €23,956, from matching five numbers and the bonus in the draw earlier this year.
The winning ticket was bought in Ashtree Stores in Ballinasloe but he forgot about it for six weeks while the ticket lay in his coat pocket.
Collecting the money from the Lottery HQ in Dublin he said: "I was killing an hour while waiting on the motor to go through the NCT so I strolled up to Ashtree Stores and bought my EuroMillions ticket for the draw that night.
"I went back and learned the car failed the test, so of course I forgot all about the ticket as I had to go about getting a newer car over the next few days.
"The ticket stayed in the coat pocket for the past six weeks until I checked it yesterday."
"When the machine advised me to contact the National Lottery I checked the numbers online for the draw and when I saw it was more than €23,000 I almost collapsed."
There was one winner of the Euromillions jackpot of €45m this week. The winning ticket was sold in Austria.
The next jackpot is €17m.