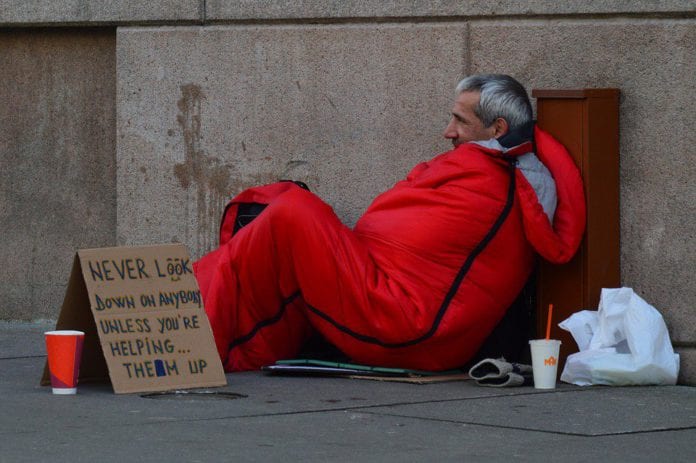 There were 258 homeless adults in emergency accommodation in Galway city and county last month.
Galway had the fourth highest level of homelessness in the country in April, exceeded only by Dublin, Cork, and Limerick.
Across the western region of Galway, Mayo, and Roscommon, there were a total of 307 adults stuck in emergency accommodation last month.
Of these, 183 were men and 138 were women, and almost half were between the ages of 25 and 44.
More alarmingly, there were 13 people over the age of 65 in the west of Ireland who were homeless last month.
The figures form the Department of Housing also show that in the week of April 18 – 24, there were 72 families in the west in emergency accommodation.
These had a combined total of 174 children who did not have a proper home.
The monthly reports by the Department of Housing only show those in emergency accommodation funded by the local authority.
It does not include people who may be sleeping rough, or couch surfing, but who are homeless.