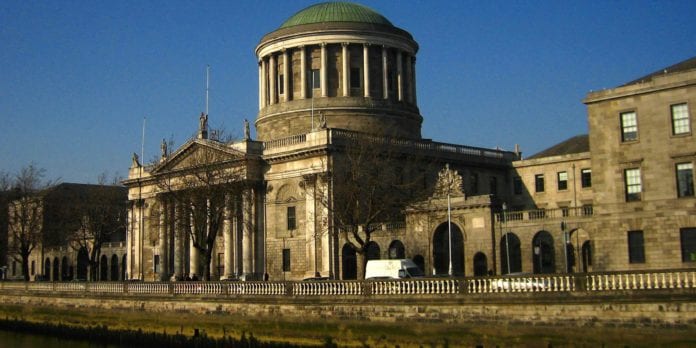 Former Galway GAA star Mark Hehir had his suspended sentence upheld this week at the Court of Appeal despite an attempt by state prosecutors to jail him.
Mark Hehir (27), from Kilgevrin, was convicted by Galway Circuit Court in January of stealing €259,072 from his employer, The City Bin Company, over a number of months to feed his online gambling addiction.
At the time, Judge Rory McCabe gave Hehir a two year suspended sentence and ordered him to perform 240 hours of community service.
He was also instructed not to gamble or open an account with any bookie, as well as seek counselling for his addiction.
In making his decision Judge McCabe said that Hehir was a classic example of the "evil of addiction".
According to the Irish Times, the state prosecutor said that while Mr. Hehir's gambling addiction was "tragic" it did not qualify as an exceptional circumstance.
They considered the sentence to be unduly lenient, and appealed it to a higher court, saying that Hehir's addiction wasn't enough to merit a suspended sentence or community service.
Feeding a gambling addiction
Hehir was able to steal from The City Bin Company for so long because when he worked there, he was the sole employee in charge of the payrolls.
He used that position to transfer money from the company accounts into his own on 71 occasions between April and September 2016.
All told, when the company discovered what had happened, the reported a loss of €305,072.
The reason Hehir was burning through so much money was to feed his gambling addiction on his phone, something he had reportedly gotten hooked on during school.
Before his first conviction, Hehir's parents raised €29,000 to pay back the company for some of it's losses, and ever since then Hehir has been paying back installments of €100 a week.
At the time of sentencing at the Circuit Court this January, Hehir still owed €259,072 to Galway City Bin Company.
Delivering the judgement of the three judge panel of the Court of Appeal, Mr. Justice John Hadigan said Hehir made full admissions of his crime to gardaí and received treatment for his gambling addiction at Hope House in Mayo.
Since then Hehir has been engaged in restorative justice work and is heavily involved in local GAA.
Prior to this case, Hehir was famed locally for leading the U-21 team to an All-Ireland victory in 2011.
State Appeal of "lenient" sentence
Lorcan Staines, lawyer for the prosecution, said that cases like this were common, as were the factors that the court considered in giving a light sentence, such as his gambling addiction.
Mr. Staines argued that this was a crime with a lot of planning and premeditation. It went on for half a year and involved dozens of transactions.
In in an instance like this, he said, there was a need for a sentence to act as a deterrent to others thinking of committing a similar crime.
A probation report of Hehir was favourable, finding that he showed great remorse for his actions and was unlikely to re-offend.
Solicitor for the defence Bernard Madden said that his client has taken full responsibility for his actions, which were the first time he had been brought before a court.
Justice Hadigan said the Circuit Court judge set out, "carefully, succinctly but comprehensively, a list of factors that led him," to decide that a jail sentence wasn't appropriate.
Ultimately the the judge panel decided not to interfere with the trial judge's decision, and dismissed the state's application.