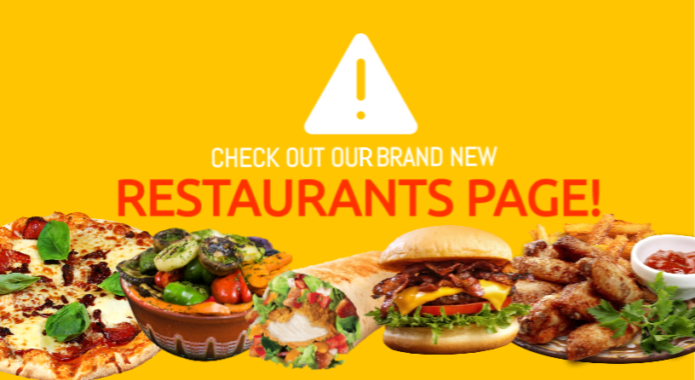 We have news! Galway Daily has just launched its brand new restaurants page in partnership with Just Eat (check it out here) which makes it easier than ever to choose what to eat, order online and shop local!
This new page was inspired by people across the country coming together to support local businesses during the COVID-19 crisis.
We thought we could give something back to the community by showcasing all the fantastic restaurants, cafés, and more in the hospitality sector that we have here in Galway.
Our restaurants, cafes and bars give us a sense of community, and during this crisis when many of them are struggling, we decided to launch this free service to return the favour.
The response so far to the new page here on the Galway Daily website has been amazing – over 50 restaurants and cafes are already listed on the platform. Businesses across the county flocked to sign up to be listed on the page which allows people to browse through a range of food categories.
The new resource showcases the fantastic restaurants and cafes across the city and county, with each listing featuring a description of the restaurant, where to find it, website and an order online button should you be hungry.
There's also an interactive map, which lets people see the range of eateries in their local community.
The page encourages people to shop local, and makes it so simple for hungry locals and visitors to choose what and where to eat. We are encouraging those restaurants and cafes which haven't signed up yet to do so, free of charge.
Check out the great range of takeaways that are delivering to your door at galwaydaily.com/galway-restaurants.
For a full list of restaurants available on Just Eat, check out the Just Eat app or go to just-eat.ie.