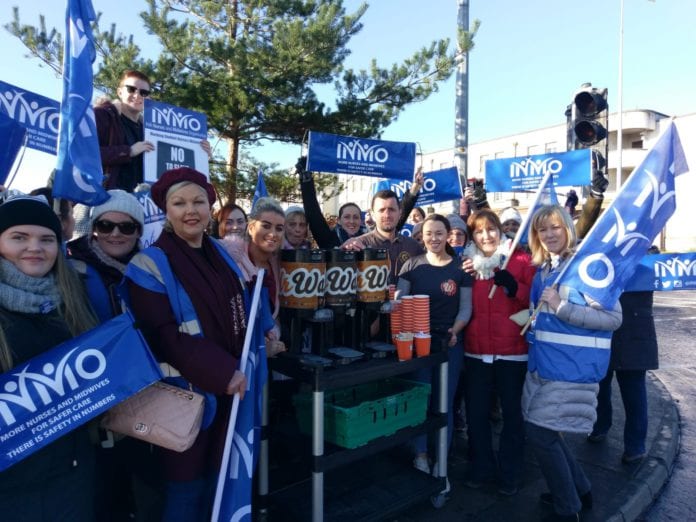 The Galway Council of Trade Unions has expressed its support for nurses striking this week.
In a statement released today, Geri Slevin, Vice President of the Galway Council of Trade Unions, said trade union members voted for strike as a last resort.
Nurses in Galway and around Ireland have so far carried out two days of work stoppages to protest pay and working conditions, with another planned for Thursday and more to follow next week.
The Irish Nurses and Midwives Organisation will continue protests at UHG tomorrow, and on the strikes from February 12-14 they will be joined by the Psychiatric Nurses Association.
So far no progress has been made on finding a resolution to this dispute, with the government unwilling to discuss pay issues which nurses have highlighted as central to staffing problems.
"Nurses have been working for years in overcrowded hospitals with pay conditions not fit for purpose," Geri Slevins said.
"Over the years they have aired their concerns for the welfare of patients in our hospitals but they haven't been listened to."
"As a trade union member myself, I know that when members take the decision to strike, it is almost always as a last resort."
Ms Slevin finished by saying that she hopes the public will be patient and supportive of INMO members as their actions will be better for patient safety in the long run.