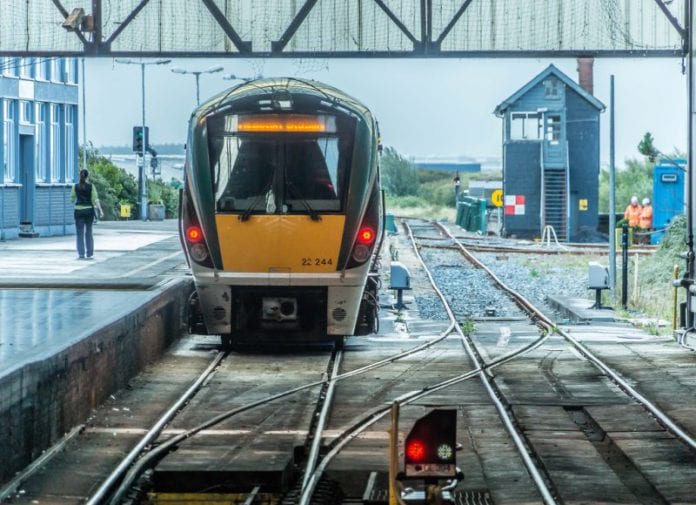 Galway city and county have been awarded €62.5 million in funding from the Urban Regeneration and Development Fund for four major infrastructure projects.
Minister for Housing, Local Government and Heritage, Darragh O'Brien TD, today announced €82.8 million in funding for seven projects in the west of Ireland under the Urban Regeneration and Development Fund.
The bulk of these projects are in Galway, but €10.75 million has been awarded for two infrastructure projects in Castlebar, and €9.2 million for one in Roscommon town.
The largest award project in Galway is the Galway City Council Transport Connectivity Project, which has been allocated €40.3 million.
This contains multiple goals including the Ceannt Station redevelopment, A 'transport requirement study' on the north lands, the Galway City Cycle Network, building new access routes to Ardaun, and the provision of a pedestrian and cycling bridge on the old Clifden Railway Line abutments in the River Corrib.
The Galway Public Spaces and Streets Project has been allocated €8.64 million for public realm improvements in six areas of the city.
In Woodquay it is intended to create new pedestrian links to the city centre, main shopping areas, and transport hubs in the city. The Fishmarket regeneration will include flood defence measures, pedestrian links, and multi-use public spaces along the Corrib.
Around Galway Cathedral public realm works will include creating a new waterfront space along the Corrib, and reallocating road space to prioritise buses, cyclists, and pedestrians.
Traffic management measures are proposed for Eyre Square North and the City Centre to integrate with the Cross City Link bus priority measures, and to accommodate more cyclists and pedestrians.
Galway Innovation and Creativity District has been awarded €4.3 million for works that will include developing a riverside campus to improve the links between research and business, a new performance space, public realm works, campus accommodation for students and researchers
The Galway to Connemara Greenway will also be expanded through the city, and the university campus, to Moycullen, Oughterard and on to Clifden.
In Galway County, €9.28 million will go towards the Oranmore Railway Station project which aims to promote sustainable infrastructure growth around the train station.
This project has three strains, a 1km passing railway loop at the existing station; detailed design of the local centre and associated car park structure, and landscaping plan, for the lands south of the train station; and a 'study on the design development of typologies' to implement the Urban Framework Plan.
Minister O'Brien said that the projects supported under the Urban Regeneration and Development Fund will "enhance quality of life" for many people.
"The projects are all about making these areas even more attractive places in which to live, work, visit and invest."
"Galway's projects will result in more sustainable transport and compact growth in the city and will provide new opportunities for residential and employment growth. These projects will also help the city transition to a low-carbon future.
"The projects for the city's Innovation and Creativity District and for Oranmore will enable future development and opportunities in these areas."