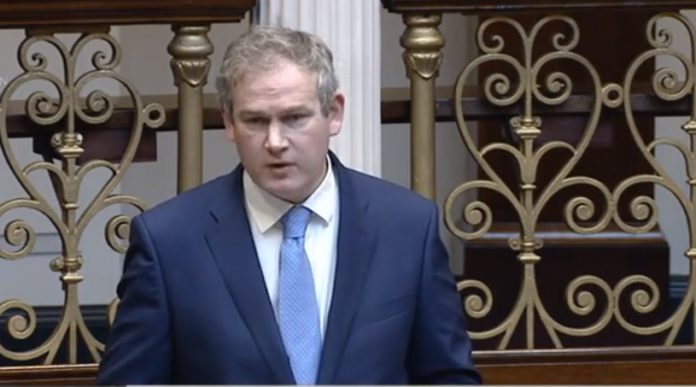 Employers should avail of changes in the Finance Bill to provide flu vaccinations and other health checks to their employees this winter, Galway Senator Seán Kyne has said.
Senator Kyne said that with the Finance Bill, the law is being changed to make it easier and less expensive for employers and businesses to provide the flu vaccine and other health checks to their workers.
"Section 7 of the Bill, which begins its legislative journey this week, will formally exempt the cost of the flu vaccine and other health and well-being benefits from benefit-in-kind taxes," said Senator Kyne.
"In effect, this means it will be less expensive for an employer to provide all employees with the flu vaccine inhouse or to re-imburse workers with the cost of getting the vaccine from their local GP or pharmacy."
The Fine Gael Senator said that over the past year, we have all seen first-hand the importance of vaccines and how they prevent serious illness and ultimately save lives.
He said that every year in Ireland, people – particularly older people or those with underlying illnesses – fall seriously ill and in some cases die because of the flu.
"This simple provision in the Finance Bill, which Minister Paschal Donohoe will be leading through the Dáil and Seanad, lowers the cost of providing the flu vaccine and also applies to Covid-19 testing," said Senator Kyne.
"At a time when Covid-19 remains a life-threatening challenge for our country, this change will make obtaining the flu vaccine more accessible than ever for workers.
"I urge employers and businesses to provide the flu vaccine for their workers. I would also urge workers to avail of the flu vaccine and by doing so, save lives this winter."