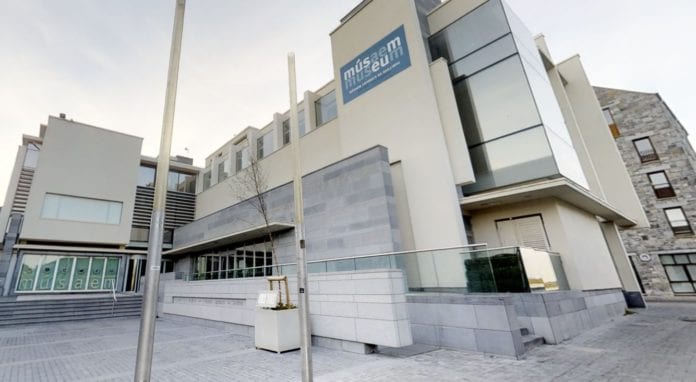 Fáilte Ireland has announced it biggest ever investment in a tourism attraction with plans to create a €10 million Atlantic Museum in Galway.
The new Atlantic Museum will be a massive redevelopment and rebranding of the existing city museum and is expected to generate €29.3 million in revenue within five years of opening.
The new three-storey interactive museum will be created at Comerford House next to the Spanish Arch, which is currently unused.
Fáilte Ireland is putting forward €6.6 million and the total project cost, including funding from Galway City Council, will be €10.2 million.
Galway West TD and Minster of State Seán Kyne is making the announcement today at a special event down at Galway City Museum.
Speaking ahead of the event Minister Kyne said "The Atlantic Museum Galway will be a hugely significant new attraction for Galway, the Wild Atlantic Way and Ireland."
"Projects like this, and many others across the country, are critical not only for regional growth but for reinforcing Ireland's reputation as a top-class visitor destination."
Minister of State for Tourism and Sport Brendan Griffin said "The Government is proud to support innovation in tourism and I commend Fáilte Ireland for its vision and investment in this significant project to create the new Atlantic Museum Galway."
"Without funding such as this, tourism would not be the major industry that it is today – one that employs 260,000 people and sustains communities nationwide."
Brendan McGrath, Chief Executive of Galway said that he is delighted with the announcement and described the new museum as a "transformational project at the heart of the Cultural Quarter of Galway".
"The Atlantic Museum, Galway will be an internationally recognised destination attraction, part of the legacy from our designation as a European Capital of Culture in 2020, that will generate economic and cultural benefits to the region for years to come."
Eithne Verling, the Director of Galway City Museum added "We are thrilled with this very significant investment in the City Museum and excited about continuing our excellent partnership with Fáilte Ireland on this innovative and ground-breaking project."
The multi million investment in the new museum from Fáilte Ireland falls under its Grants Scheme for Large Tourism Projects 2016-2020.