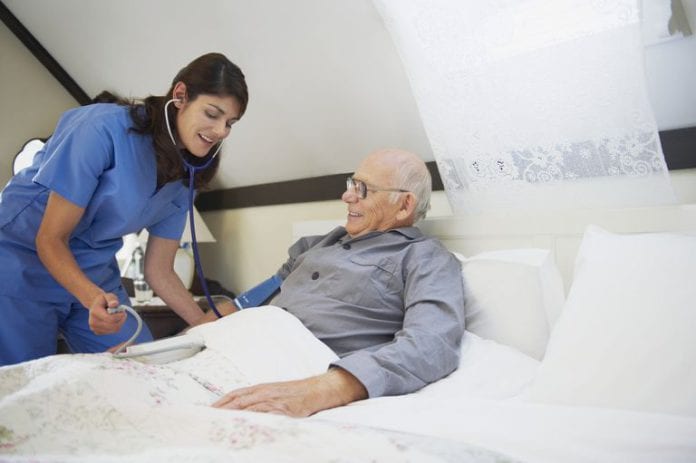 The county council has approved an expansion of Brampton Care Home in Oranmore to add more beds and facilities.
The new nursing home is a redevelopment of the former Oyster Hotel on Main Street Oranmore.
This planning application was for renovations and extensions bring the entirety of the former hotel site into use as a state of the art nursing home facility.
According to the plans submitted with the county council, Tasbeem Ltd intends to increase the number of bedrooms in the nursing home from 114 to 125.
A veranda will also installed on the west side of the facility, along with additional laundry and staff facilities in the basement.
An access ramp will be installed to access the basement car park which has 66 spaces, along with a further 28 parking spaces on the surface.
Fewer Harrington & Partners architects and planners submitted the design on behalf of Tasbeen.
The say that increasing the number of spaces at Brampton Care Home will benefit the community as, "This will strengthen the commercial viability of the home and ensure this prominent building does not once again fall into disuse and scar the centre of Oranmore."
It was also pointed out that the number of people over 65 years is expected to reach 1.3 million by 2040, and the number of over 85s will quadruple in the same period.
"With the above in mind and considering the already evident demand for the available bed spaces at Brampton Care Home we believe that the intensification of the nursing home use through additional bed spaces is justified."
Galway county council gave permission for the renovations to the former Oyster Hotel with six conditions attached.