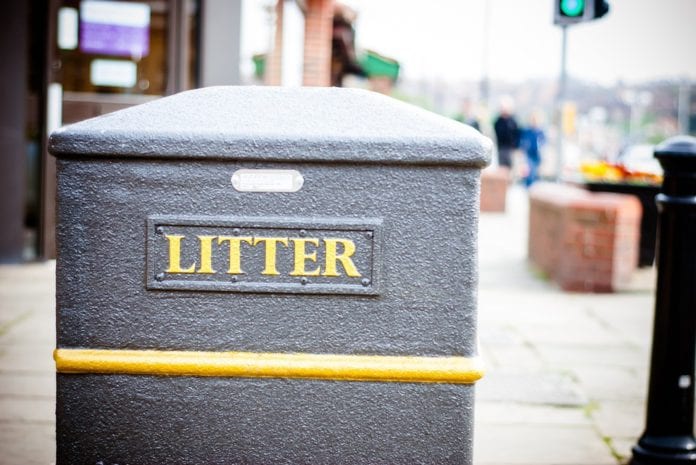 Ballybane and Ballinasloe have both seen significant improvements in the latest Irish Businesses Against Litter Survey.
Galway City Centre has also maintained its place as one of the cleanest inner city areas in the country, behind only Waterford City.
Ballinasloe is the cleanest town in Galway, tied at 13th place on the rankings, a significant jump since the previous survey last summer.
Galway City Centre was the only other area in the county deemed 'Clean to European Norms', bit had fallen two places to 19th on the list.
Galway Inner City Ballybane saw a significant improvement in its placing, being named 'Littered' in the latest survey.
It had previously been a 'Seriously Littered' blackspot, one of just two in the country along with Drogheda.
Overall, The final litter survey of 2022 by business group Irish Business Against Litter has shown a significant rise in the numbers of areas deemed clean across Ireland.
Three quarters of the 40 cities and towns surveyed were clean, compared to just over half this time last year.
"The results reflect a pattern of improvement since the peak of the Covid pandemic, when litter levels soared, especially in cities," said IBAL's Conor Horgan.
"In particular we are seeing local authorities concentrate their efforts on ridding areas of heavily littered sites."
"We have no reason to believe this improvement will not be sustained. Cleanliness is a virtuous circle: clean streets beget clean streets, inspiring a pride and consciousness of the environment among people."
IBAL has argued that the results of the survey bolster the case for a deposit return scheme, as plastic bottles and cans continue to be a major source of litter.
"Based on this data the scheme is sorely needed and stands to rid our streets of a significant amount of litter. The same applies to the proposed coffee cup levy," commented Conor Horgan.
While there was a fall in the prevalence of coffee cups, they were still found in 25% of sites surveyed.
However the most common form of litter remains cigarette butts, with IBAL welcoming the news that cigarette companies will now have to contribute to the cost of cleaning up.