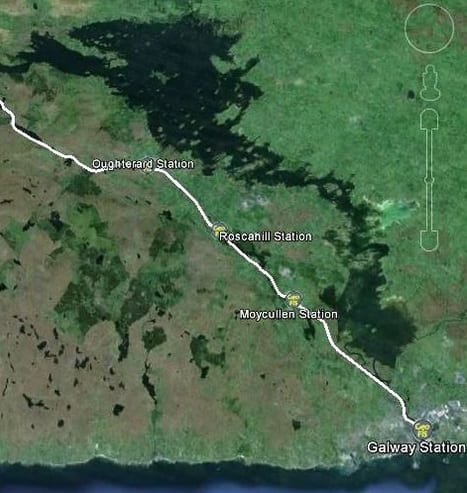 Galway County Council has sought legal advice on gaining access to land for studies related to a proposed section of the Connemara Greenway a Galway senator has said.
Galway Senator Seán Kyne says that studies have been completed on 21km of the 28km stretch of the proposed Connemara Greenway between Galway City and Oughterard.
However Senator Kyne added that RPS Consultants, acting on behalf of the county council, have not been granted access to the remaining 7km worth of the section, meaning that documentation cannot be prepared for a planning application.
"Galway County Council has sought legal advice regarding gaining access to lands in order to complete the studies."
"Property rights are protected in the Constitution making it vital that proper process has to be adhered to."
"Galway County Council is also keeping a watch on the outcome and lessons that may arise from the Kerry Greenway oral hearing."
If completed the Connemara Greenway would connect Galway and Clifden along a 76km route.
Though the project has been bogged down in land issues for many years, parts have been completed and are open to the public.
Last June €2.6 million in funding was awarded by the Department of Transport, Tourism, and Sport to advance sections between Clifden and Recess.
"To be clear, funding is not an issue as regards progressing the Greenway," Seán Kyne says of the project.
"There is a clear commitment to Greenways under Project Ireland 2040 and the Greenway Strategy and I will continue to work with all stakeholders to make progress on this infrastructure for our communities.