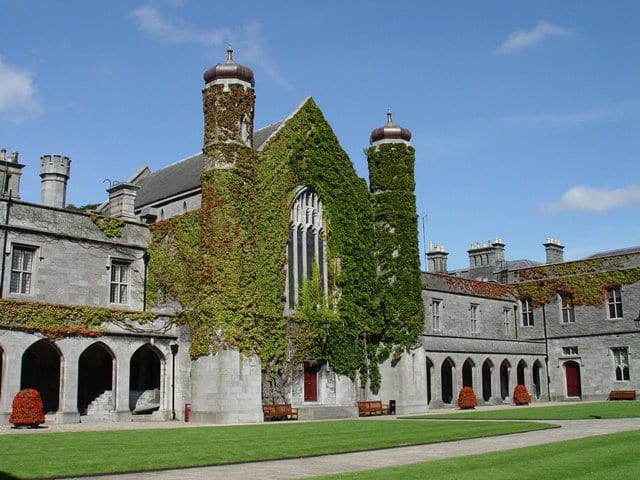 Almost 1,000 graduates who missed their graduation ceremonies due to the pandemic will be welcomed back to University of Galway next week for celebratory events.
Graduates from the classes of 2020 and 2021 will return to the campus over three days from March 14 to 16.
The events have been organised specifically for graduates who completed studies in 2021 and whose winter conferring was postponed and also for graduates who completed studies in 2020 and were conferred in absentia during the pandemic.
Speaking ahead of the conferring ceremonies, University of Galway President, Prof Ciarán Ó hÓgartaigh, said that these graduates deserve huge credit for their perseverance and achievement in the face of uncertainty.
"They are certainly well-prepared for the challenges of life ahead! Reflecting on our values of respect and excellence, I would like to commend all of our graduates from 2020 and 2021 for learning in the midst of a pandemic, and congratulate them on their unparalleled achievements," he said.
"We are sorry that we weren't able to celebrate earlier and more formally due to the interruptions of the pandemic.
"However, we hope these will be days of celebration for families and friends, and a chance for University of Galway to recognise them and their success. We thank them for waiting and for being with us on these days and from these days onwards."
Professor Pól Ó Dochartaigh, Deputy President and Registrar at University of Galway, said: "The last couple of years were extraordinary times and the classes of 2020 and 2021 have proven they are extraordinary and determined people to be able to complete their studies and graduate during a time of such upheaval and uncertainty.
"On behalf of University of Galway, I would like to congratulate each graduate on their hard work and achievement."
The celebration events will recognise graduates who came through undergraduate, postgraduate and PhD programmes from the College of Science and Engineering, College of Business, Public Policy and Law, College of Medicine, Nursing and Health Sciences and the College of Arts, Social Sciences and Celtic Studies.
The full schedule for celebratory event is available at universityofgalway.ie/conferring