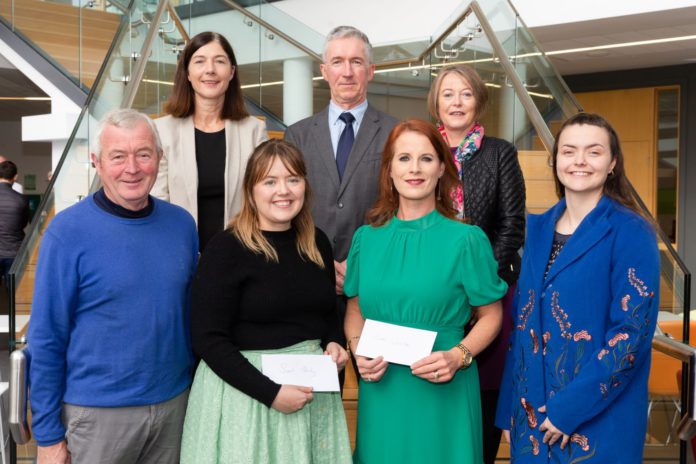 University of Galway recently presented the Tarpey Scholarships to students, Sara Hontz and Tara Lavelle.
The scholarships are part of the Hazel and Tanya Memorial Fund, which was set up by the Tarpey family in memory of their daughters who tragically died from a rare genetic autoimmune disease.
The Tarpey family have honoured the memory of their daughters by establishing a scholarship that presents two annual research student scholarships in University of Galway, one each in the School of Medicine and the School of Nursing and Midwifery.
Pictured above at the presentation of the scholarships were (back row left to right) Nicola Rees – University of Galway Foundation; Professor Sean Dinneen – School of Medicine, University of Galway; Dr Patricia Healy, School of Nursing & Midwifery, University of Galway; (front row left to right) Tim Tarpey, Sara Hontz, School of Medicine Award winner, Tara Lavelle, School of Nursing & Midwifery Award winner and Ruth Tarpey.